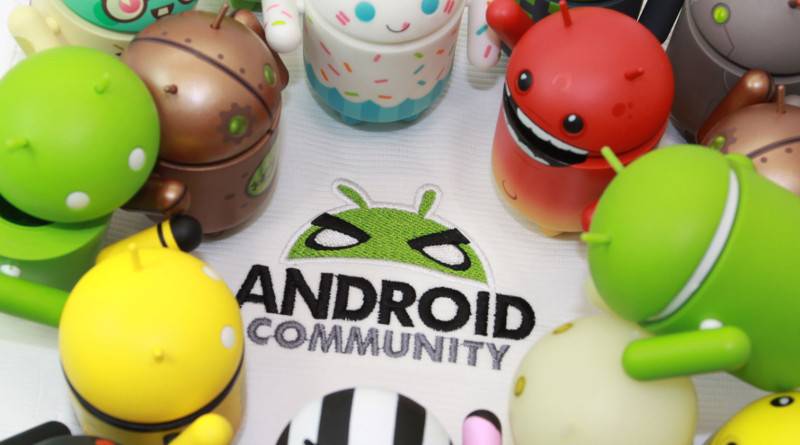 Yet another week has passed and, naturally, the sweetness of Android 5.0 Lollipop is still lingering on our tongues. But while the latest Android version is certainly the hot topic of the week, it is, by far, not the only on that has entered our radars. Welcome to Android Community's weekly review of the news, devices, and rumors from November 3 to November 8, 2014.
Nexus 9 and Nexus Player ships, Nexus 6 restocked on Wednesdays
The first batch of new Nexus devices, namely the Nexus 9 tablet from HTC and the Nexus Player Android TV puck from ASUS, have started shipping out to users. These are the first in the market to run Android Lollipop. Though bearing the usual build quality found in HTC devices, the Nexus 9 proved to be a rather poor performer on iFixit's repairability scale, earning a grade of 3 out of 10. The Nexus Player, the first commercial product with Google's new Android TV flavor, still needs to prove that it has a place in the market. The rather sparse selection of compatible apps plus the limited amount of storage might prove to be stumbling blocks to its adoption.
In the meantime, the Nexus 6 smartphone from Motorola remains out of inventory. Except on Wednesdays. Google has promised to replenish its stocks during that day, inviting interested buyers to tempt fate by joining the maddening rush of time-limited sales. Of course, it provokes curiosity about the real issue behind the scenes. And as with the Nexus 6, two protective cases for the phablet have been revealed but likewise remain out of reach.
Moto Maxx revealed, DROID Turbo for the rest of the world
In a rather perplexing move, Motorola has practically unseated both its new Moto X and the still largely unavailable Nexus 6 by introducing the DROID Turbo to Verizon's customers. This 5.2-inch beauty brags all of the specs of the Nexus 6 without the size but also carries over the hardiness and longevity of its DROID MAXX predecessor. This could very well be the best smartphone of this year. Unconvinced? Check out our review if you want a closer look. Unfortunately, it is only available to Verizon. Well, not exactly.
Over at its other favorite market in Brazil, Motorola has revealed the Moto Maxx, which is exactly the same smartphone as the DROID Turbo, except it supports international GSM. It is also available only in Brazil, Mexico, and, soon, other Latin American countries. We'll keep our fingers crossed that it makes its way to other continents pretty soon.
Android turns 7, dominates smartphone market
It's hard to believe that Android is already 7 years old, pretty much past its toddler stage. Unsurprisingly, it has taken a large chunk of the smartphone market, at least as far as shipments are concerned. That said, it is facing tough challenges ahead as Google and device makers start heavily courting emerging markets. Luckily for us, Android has proven itself to be quite scalable, a trait that Android 5.0 will hopefully continue without a hitch.
But what does Android Lollipop have that others don't, anyway? Better, faster, safer, prettier. These are just some of 5.0's bragging rights, and you can read up on those in our piece here, with a short trip down Android dessert memory lane. Material Design has really been major point for the latest Android as well, and you can learn what it means for Google overall here. In the meantime, however, Android 4.4 KitKat remains the frontliner and based on the latest Android distribution chart, it's on a steady rising path.
Devices
Amazon made a surprise announcement, revealing its own take on the cloud-powered virtual assistant market. Amazon Echo takes on Siri, Google Now, Cortana, and BlackBerry Assist, but does so in an even more eccentric way. More than just a service, Echo is also a cylindrical speaker that not only takes in your inquiries but also pumps out your tunes.
Last Friday, AT&T opened the floodgates and made available, for purchase or pre-order, more than half a dozen Android or Android-friendly devices. If any of the HTC Desire EYE, HTC RE camera, Moto 360, LG G Watch R, Kyocera DuraForce, FiLIP 2, or TIME IRONMAN ONE GPS+ tickles your fancy, now might be the time to think carefully about your next holiday purchase.
Others: Galaxy Note Edge coming to the US mid-November, ASUS ZenWatch availability revealed, Moto 360 cometh in gold and metal, Vsenn tries to rival Project Ara, Trekstor Intel-powered tablet promises a Nexus-like update experience
Apps
In line with the Lollipop theme, Google has given its apps a wash of Material Design and then some. Gmail has now been updated to support more than just Gmail accounts, paving the way for the app to be a universal email client. Calendar as finally become more usable and also less ugly. Drive on Chrome lets you open files on your preferred desktop app. And Maps gets prettier and better at being your travel companion.
Others: Bitmoji combines Bistrips and Emojis, Pocket 5.7 adds Voice Search integration, Disney Movies Anywhere finally lands on Android, Pushbullet lets you start an SMS conversation from your computer
Games
What week would be complete without a roster of new and updated games to help you unwind from all that Android news? Coinciding with the availability of Call of Duty Advanced Warfare, Activision has released an Android companion app which acts both as a mini-game and as an in-game emblem creator. Civlization Revolution 2, the first in the franchise to be developed primarily and initially for mobile devices, has also finally landed on Android after months of teasing (and an iOS-first launch). And for those who prefer the oldies but goodies, ExaGear is launching a new emulator that lets you play classic RPG titles such as Fallout 1 and 2, and Heroes of Might and Magic 6, 7, and 8 on your smartphone.
Others: Cut the rope travels back through time again, Jet run turns you into an ace fighter plane pilot, Guns 'n Glory Heroes comes to your wrist via Android Wear, Big Hero 6 of course has a tie-in
Updates
OUYA is, apparently, still alive and it has just released its latest update, the Chickcharney, bringing Community Content to the console ala Steam's Workshop feature. Amazon also updates its Fire TV with more gaming-oriented features, particularly adding tablet-style games to the set-top box. LG announces that the G3 will get Android Lollipop this coming week, starting with Poland.
Others: NVIDIA SHIELD Tablet to get Lollipop end of November, NVIDIA SHIELD Portable gets a non-Lollipop system update, Sony adds PS4 Remote Play to Xperia Z2, Xperia Z2 Tablet