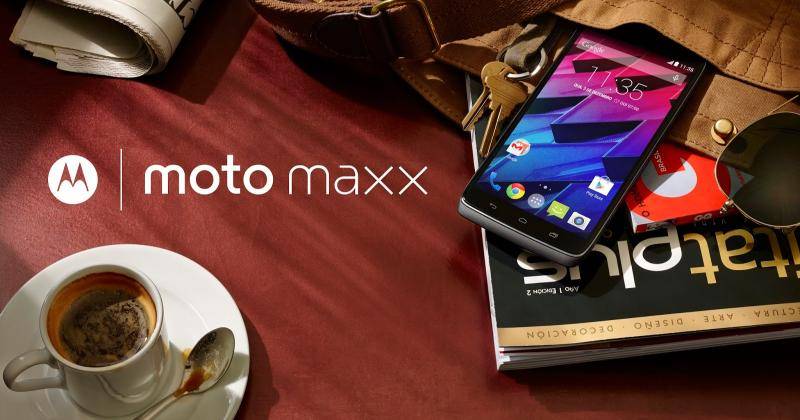 Dreams still do come true, it seems. At least some parts of it. Motorola has just announced the existence of the Moto Maxx and it is everything we have heard and hoped it be, meaning the delectable DROID Turbo but without the Verizon exclusivity. But also confirming earlier rumors, this one's headed primarily for Brazil, Mexico and the rest of Latin America, but we'll be keeping our fingers crossed that it won't stop there.
Why all the fuss around the Moto Maxx/DROID Turbo you ask? To put it bluntly, the combination of high-end hardware at a still manageable size plus Motorola's almost vanilla Android experience supplemented by its own unique software features could pretty much make this the smartphone to beat this year. On paper, at least. The DROID Turbo, much less this new Moto Maxx, still needs to have real-world tests, but Motorola's track record keeps us optimistic.
Motorola's slogan for the Moto Maxx is "maximum performance without limits" and the smartphone could very well deliver on that promise. You have a 5.2-inch screen bearing QHD resolutions, smaller than the Nexus 6 but with a higher pixel density than the new Moto X. The device is driven by a 2.7 GHz quad-core Qualcomm Snapdragon 805, assisted by 3 GB of RAM. The rear camera is a 21 megapixel shooter but you need not worry about running out of space on the smartphone's 64 GB storage for quite a while. Of course, there's the large 3,900 mAh battery that's advertised to last for 2 days, plus Turbo Charging to give you 6 hours more in just 15 minutes of charging should the need arise. And like the DROID Turbo, this one bears a back that's reinforced by DuPont Kevlar fiber.
And again, we can't but help bring up the comparison between the 3 smartphones coming from Motorola this year. The chart below gives an overview of the core features between the new Moto X, the Nexus 6, and the DROID Turbo/Moto Maxx.
Of course, do not expect the Moto Maxx to come cheap, even if Motorola is targeting the Brazilian market and its neighbors. The price tag for the smartphone in Brazil currently stands at 2,199 BRL, which translates to around $876. Of course, actual local prices will differ. Hopefully, like with the Moto G that also launched initially in Brazil, Motorola will be making the Moto Maxx available in other markets as well.
SOURCE: Motorola