It's been over three weeks since OnePlus officially announced the new flagship phone. The OnePlus 6 has been highly anticipated since March when we first heard the device will arrive with 8GB RAM and a Snapdragon 845 processor. For several weeks, we reported on the phone that would be the latest entry with a notched design. It did arrive with a notch as OnePlus promised a bigger screen real estate and better display performance. We're not yet looking at a full bezel-less design but the notch is there as part of the transition.
We gave you 6 reasons why you should by a OnePlus 6: SPEED, DISPLAY (notch can be hidden), IMAGING (cameras), WATER-RESISTANCE, OXYGEN OS, and the BULLETS WIRELESS. If those reasons are not enough to convince you, there's that OnePlus 6 Avengers Infinity War Edition ready and the phone surviving an important Durability Test. The features help the OnePlus 6 stand out from other 2018 flagships. Once the OnePlus 6 pre-order started, we reminded you of what you're actually getting.
The phone boasts a premium design for premium repair fees and water-resistance as revealed by a teardown. We don't like the idea of the Always On Display feature being absent and the face unlocking as still an untrustworthy idea. We're not forgetting the fact the bootloader protection can be bypassed. It's one truth you may want to take note of.
The device already received its first software update that delivered several bug fixes, new features, and numerous optimizations. We've probably told you all there is to know about the new OnePlus 6 but we're more interested know how sales are doing. To be honest, we've never heard related reports from OnePlus the past five years but this week, the Chinese OEM is proud to announce it sold one million units in 22 days. ONE MILLION! That is a lot for the past three weeks so we can consider this as a big success. According to OnePlus, the OnePlus 6 is their fastest selling device ever.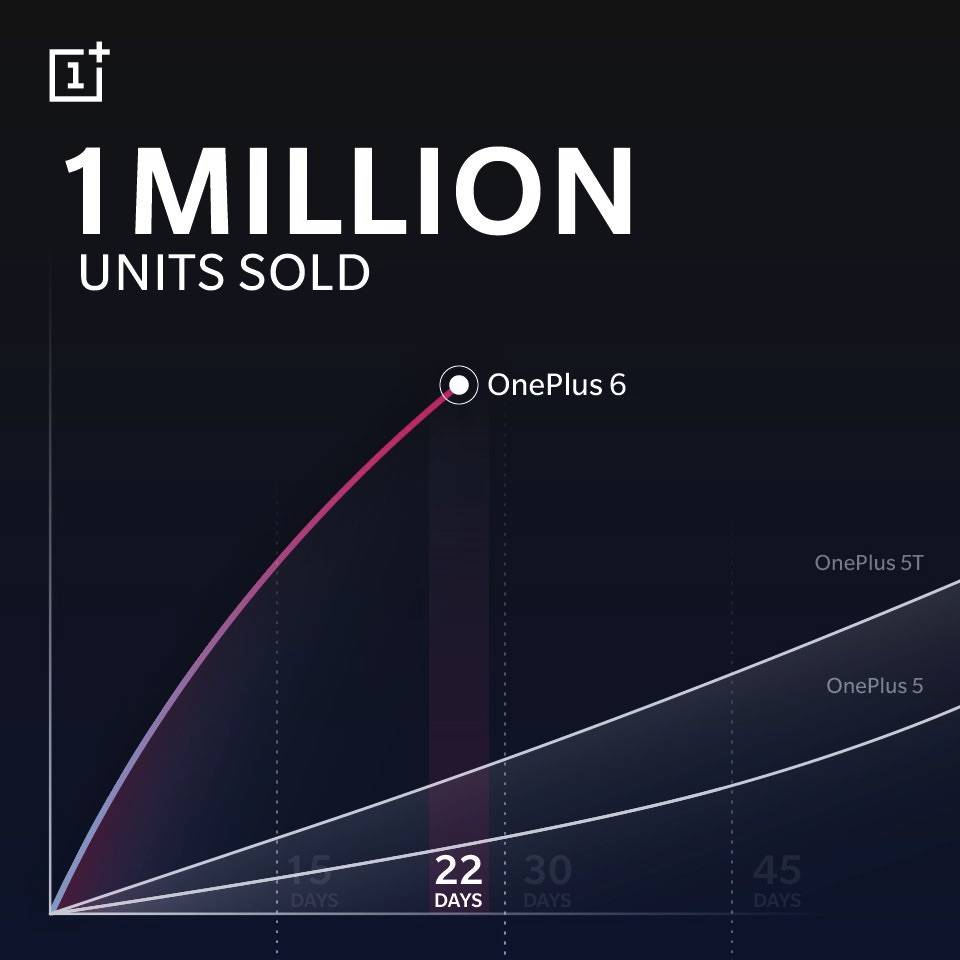 To celebrate OnePlus 6 success, OnePlus is announcing special offers, more giveaways, and big discounts. As if the one million OnePlus 6 phones aren't enough proof, the company still wants the consumers to buy more. At this point, we have no word if OnePlus can't deliver but we're hoping there won't be any problem.
OnePlus has seven big offers. There are many chances to get a new OnePlus 6 phone or get rewards. You can win, exchange bonus, avail with installment plane (EMI), enjoy referral bonuses, cashback on Citibank, or take advantage of the accessory discount.
If you buy a OnePlus 6 between June 15 and 26, you can win a second phone. Winners will be announced on July 20. If you buy from Amazon.in, you will receive a voucher to redeem a new OnePlus 6. If you're exchanging an old phone for a new device, you can receive an extra Rs.1500 on OnePlus products and Rs.1000 on a non-OnePlus device. You can also avail of the 'No Cost EMI' option if you live in India.
Amazon.in purchases offer referral bonuses especially if you ordered for a OnePlus 6 before June 5. If you order directly on the OnePlus website, you can get 100 referral points which you can spend on other items like a pair of Bullets Wireless, Bullets (V2), or a Fast Charge Car Charger.
Another offer is a discount you can use at a OnePlus Exclusive Service Centre when repair is needed. If you use your Citibank credit card to buy a phone, you can get a cashback worth R.s 2000 (around $29). Accessories for your old OnePlus 5 and OnePlus 5T accessories are also now discounted by 25%.
Buy ONEPLUS 6 from AMAZON
One million units sold in 22 days! Thank you for helping us make the #OnePlus6 our fastest selling device yet. https://t.co/DMsDk8u88u pic.twitter.com/EIuiYBjLBU

— OnePlus (@oneplus) June 14, 2018
VIA: XDA Developers