Another week has wrapped and that puts us one step closer to the end of the year. This time a year generally brings a slow down in news and announcements, but that is not to say there wasn't anything exciting this past week. Granted, we are expecting to be much busier come CES time, but for now we are still looking at stories from Motorola. And while they have been keeping up on the Kit Kat rollout, Samsung has been doing steady work with Android 4.3.
This week saw several updates from Samsung including the Verizon Galaxy Note II, Verizon Galaxy S III and the AT&T Galaxy Note II. Samsung also updated the Galaxy Gear smartwatch as well as the GPe Galaxy S 4 which received Android 4.4.2. The other bit that came from Samsung this week was the Smartphone Gamepad. It seems Samsung has been paying attention to mobile gaming.
We should also mention the other Google Play edition devices that were updated this week. The recently released LG G Pad 8.3 and Sony Z Ultra also went to Android 4.4.2. And of course, we cannot forget the GPe HTC One, which followed along with the others and received 4.4.2. Before shifting back to Motorola, we cannot forget Pebble, and while they didn't open the doors on their smartwatch app store, they did make the official announcement and have said it will be opening in early 2014.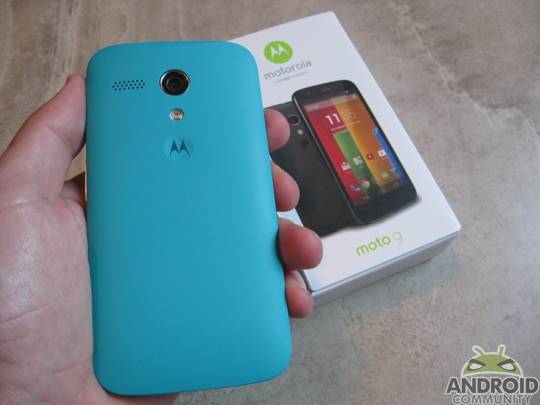 Ah, Motorola. When Motorola originally announced the Moto G, they had said the US release would begin in January. They also said that Kit Kat would come in January. And well, similar to how the US market was able to pick up a Moto G a bit earlier than expected, the Kit Kat rollout also began a bit ahead of schedule. We should mention how this is a rollout and is likely not available for all devices just yet. To that point, our review unit Moto G has yet to get updated and is still rocking Android 4.3.
Keeping on the topic of Motorola for another moment — there was also another Moto X discount day. It seems Motorola is determined to sell as many $350 contract free Moto X handsets as possible. If nothing else, Motorola has really stepped up this year, not only in terms of producing quality devices, but in terms of getting them out at a fair price. They also seem to be given others a run in terms of updates. The other Motorola news involved those wood backs. The bamboo backed Moto Maker Moto X is now available (at a $100 premium).
The highlights from Google included some end of year and holiday items. Google released the Zeitgeist year in search report, made it easier for Christmas carolers with the "OK Google Now, Let's Go Caroling" and even had some more AutoAwesome goodies. The AutoAwesome bits included Snow and the announcement of the AutoAwesome Year In Review videos which are said to be coming to users next week.
While we keep running back to Motorola, there was actually quite a bit more. Some of the other highlights from this week touched on T-Mobile Uncarrier 4.0 rumors, news of the Verizon government request report, Dish and T-Mobile, Sprint and T-Mobile, Google hiring an engineer away from Microsoft, and how Google will resume the Glass updates in February.
Also worth noting, this week we reviewed the LG G Pad 8.3 GPe, Verizon Galaxy S4 mini and the Dell Venue 7 tablet this past week.