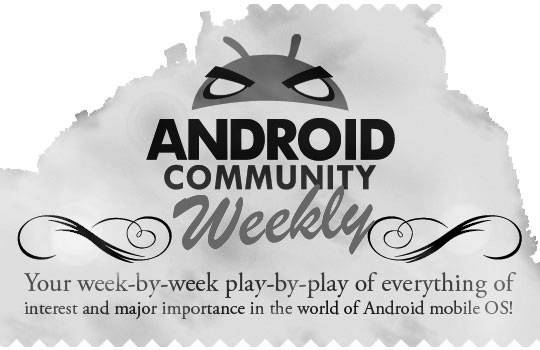 We've had another week of excellent tech news, now here's your wrap-up! There were a few rumors circulating this week that ASUS would be the manufacturer of the first Nexus tablet. We had even thought it could be called the "Google Play", but it turned out that Google Play was the rebranded name of the Android Market. After the Google Play Store was rolled out to devices everywhere, it was breaking the Market for many Motorola devices. Fortunately, they've already pushed an update to v3.4.7 and it managed to fix the problem. And if you all have recently wondered where your Android Market went, it was replaced entirely, so you'll need to find it in your app drawer under Google Play Store.
The HTC Vivid should expect an update to Android 4.0 (Ice Cream Sandwich) and Beats Audio in the coming weeks. This isn't a rumor either – it was leaked from an official AT&T document. We had expected the Samsung Galaxy S II to receive its update to ICS today, but just yesterday it turned out to be an error. Instead, Samsung informed the public that they will let us know when its available.
We all know the new iPad was unveiled this week, but what does this mean for future Android tablets? Let us know your thoughts here, but we've decided the only iPad feature we're jealous of is contract-free mobile data. This should be included on all tablets, and Android tablets shouldn't be treated any differently.
We had a few reviews this week as well. First up we put the Samsung Rugby Smart to the test. The device is waterproof, and can last up to 1 meter submerged for 30 minutes. Also note, it's shockproof, dustproof, and the casing is meant to take a beating. Later on, we gave the Spigen GLAS.t screen protector for the Galaxy Note a review as well. Unlike other cases, it literally adds a second layer of glass to your device.
And closing up, be sure to check Verizon's list of devices that are slated to receive ICS. It's not as populated as we had hoped, but it's always possible they could add to it!