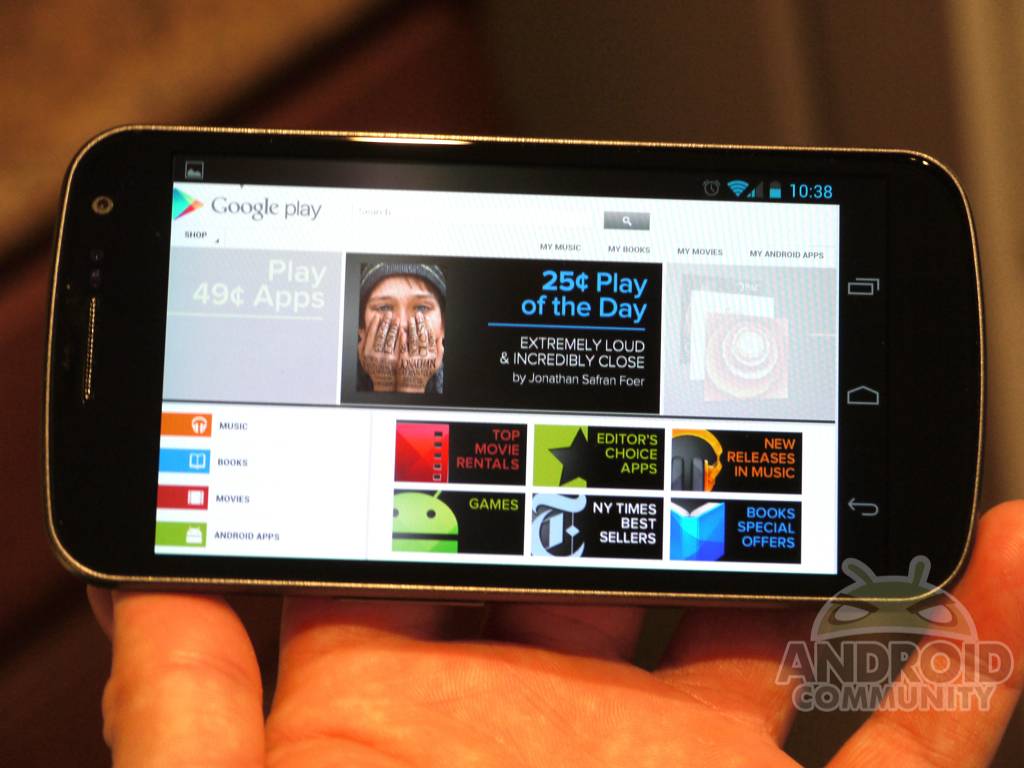 Whoa, big news just dropped from Google today regarding the Android Market and Google's services as a whole. Starting today, we can all say hello Google Play, RIP Android Market because the Android Market, Google Music and the Google eBookstore will all become part of Google Play. The details were just revealed and Google Play is live right now.
This is all a part of something bigger coming soon but for now is essentially a consolidation or redistribution style for everything Google has to offer. Combining all their services into one huge area accessible from your phone, tablet, or computer. Even the old market.android.com now just takes you directly to Google Play. This change not only moves everything into direct and digital sales but is starting to show more of their plans with cloud storage.
Google Play will be replacing the Android Market on devices starting today and will roll out to Android devices running older versions of the OS in the coming days as well. For now mostly everything remains the same except for the logo, name and UI refresh. They layout is similar and they haven't introduced anything too new, yet. We expect more details and announcements will be following soon but for now enjoy some pictures, Google's neat video, and then head to the new Google Play from the via below.
[via Google Play]