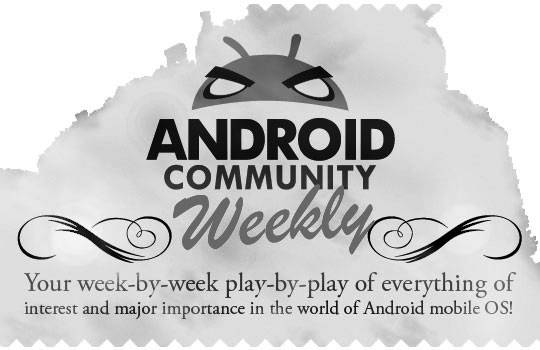 After last week ending strong on Nexus rumors we all pretty much expected that to continue this week, and that's exactly what happened. Sure enough we had leak after leak of Nexus rumors, plenty of hardware pics and more so lets get started with what was important to us in the world of Android. Starting with the Nexus of course.
To keep things short and sweet on the LG Nexus 4 — since we've seen it all week — the hardware has been in the hands of leaksters for a few weeks now and Friday we got a full out hands-on review of the LG Nexus 4. It was benchmarked and we even got plenty of photo samples of that 8 megapixel camera. Obviously it's prototype hardware so everything is being taken with a grain of salt — but exciting nevertheless. Reports are suggesting the LG Nexus 4 will be jointly announced by Google and LG on October 29th. We'll have to wait and see.
This week was finally one that was light on Samsung news. Although we did learn the Galaxy Note II will most likely be dropping from multiple carriers on the 24th following the Samsung announcement event. Then Samsung announced their new and smaller Galaxy S III Mini — although the specs are a bit underwhelming. Then we had tons of news from Motorola, Google and others so lets dig in.
Google announced Android 4.1.2 Jelly Bean, with a few minor changes and nothing too major. It quickly rolled out to the Nexus 7 the same day. Speaking of the Nexus 7, a 32GB model is indeed coming and was even advertised on a few websites. Lastly from Google, Gmail 4.2 leaked with pinch-to-zoom and other awesome features — which is coming soon.
As far as hardware goes Motorola and Verizon confirmed the DROID RAZR HD and MAXX HD will officially arrive October 18th in store and online. Check out our RAZR HD hands-on for an idea of what to expect. We also enjoyed some time with Huawei's new quad-core devices. Check out the Ascend D Quad XL hands-on, then the MediaPad 10 FHD unboxing.
Last but not least Google updated the Google Play store with tons of new features, and we now can remove apps from the "all apps" list — something users have been wanting for a long time. Then the folks from Madfinger Games released the open beta of ShadowGun: Deadzone, and we'd highly recommend you check it out. Stay tuned for multiple reviews, news, and details coming next week. Who's excited for the LG Nexus 4? Even if we only get 8 and 16GB of storage options?
Have a good weekend folks!