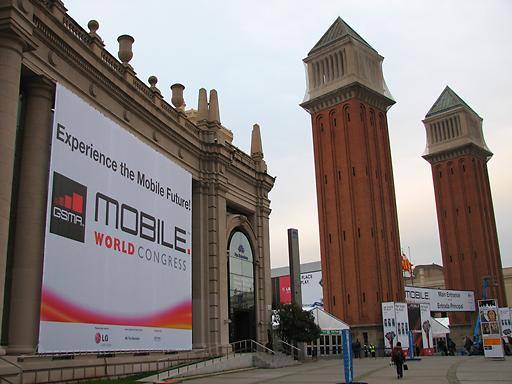 In case you've been living under a rock for the last three months, the biggest mobile-themed trade show of the season starts next week in Barcelona, Spain. Mobile World Congress brings together manufacturers, partners and media from all over the world to sample the latest and hopefully greatest in phone and tablet hardware. It's at least as big a deal as CES for those of us who focus on the mobile side of the tech world, so Android Community will be there live to cover it all. But before we leave on a jet plane, we're counting down all the things you should be expecting at the show. Here's a preview of MWC:
HTC will make a splash…
HTC didn't have a good second half of 2011. They've admitted as much themselves, and have committed to a new direction in 2012 to win back both customers and shareholders. Their strategy centers around releasing fewer devices in a "hero" configuration, and that'll start at their pre-MWC press conference on February 26th. The HTC One X (AKA Edge/Endeavor) will be their flagship for the first half of the year, with the One V (Ville) being a workhorse model similar to the Sensation.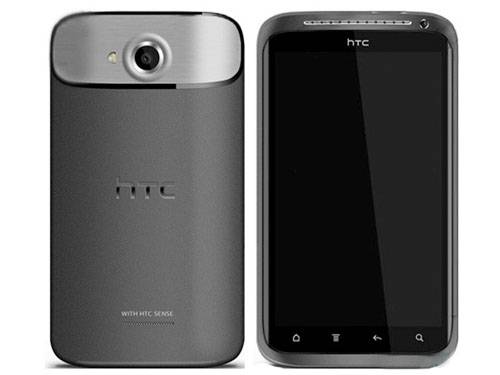 …and Samsung won't
As much as HTC is betting on MWC, their biggest competitor doesn't seem to think it's worth their time. Oh, Samsung will be in attendance, but they've stated flat out that the Galaxy S III won't (the Galaxy S II was unveiled at the conference last year) and they won't even be putting on the obligatory press conference. Instead, they're saving the big iron for their own events sometime later in the year, starting with a French event in March – which still isn't going to have the GSIII. Expect a small showing from Samsung: if any new phones or tablets are shown, they'll be small and mostly unimportant updates to existing models. OF course, there's always that rumored Galaxy Note 10.1…
Motorola continues to stagnate 
With the exception of the Motorola DROID RAZR (and in some respects the DROID RAZR MAXX) Motorola hasn't shown much game-changing hardware since the original XOOM. And with a continuing policy of locked bootloaders on some carriers, not to mention software upgrades that seem to be falling further and further behind, they're not making any friends in the Android enthusiast community. All this from a company that will shortly be wholly owned by Google itself. We haven't heard of any big MWC Moto announcements, so you can expect this sad trend to continue into the second quarter.
7-inch tablets are all the rage
A certain American company is expected to reverse its thinking on the 7-inch form factor in the next few months, and that's leading to increased excitement from manufacturers elsewhere in the market. 7-inch tablets are big anyway, thanks to the Nook and Kindle lines, but with models like Asus' MeMO 370T, manufacturers are starting to cram top-tier components into the "reader" space. Samsung already has the Galaxy Tab 7.7, so expect Acer, Motorola, Lenovo and/or Sony to announce more powerful models in the traditionally budget space.
Nvidia comes into its own
Best known for high-powered desktop graphics cards, Nvidia has doubled down on the mobile market, and it's worked out well for them so far. They've become a solid SoC provider partnering with some of the biggest names in the industry. But with the release of the Asus Eee Pad Transformer Prime packing the Tegra 3, they partnered for promotion as well as hardware, and you can expect that trend to continue. They've got their own press conference at MWC, and may even be introducing brand new hardware at their own conference/booth.
Ice Cream Sandwich finally hits its stride…
ICS was released as open-source code back in November, and a surprising number of companies have already begun to update their products, or at least have started development. The combination of next-gen features and a combined development platform for tablets and smartphones is hard to resist. Asus quickly bumped the Transformer Prime up, followed by Huawei's Honor and some of Acer's Iconia tablets. Pretty much every major Android device announced at MWC will be running Android 4.0, and those that aren't will be getting an upgrade commitment.
…but can't shake manufacturer UI skins
Manufacturer skins (along with carrier additions and delays) are the bane of the Android world, and they aren't going anywhere fast. Despite Google's attempts to consolidate the Android user interface and subtly force manufacturers to take it easy, we've seen Android 4.0 updates to both HTC's SenseUI and Samsung's TouchWiz even before the devices are officially announced. It's a cryin' shame that manufacturers can't seem to differentiate enough on hardware, and still feel the need to modify Android's software with (mostly) useless layers, but it's unlikely to change this year, if ever.
Everyone's terrified of iPad 3
Let's not beat around the bush here: the iPad rules the tablet market, even as the iPhone is falling to Android's advances on the smartphone side of the market. Android tablets are making inroads: 40% of sales in Q4 2011, for example. But it's an unfortunate truth that the patent litigation machine known as Apple (they make hardware sometimes, too) is everyone's target for the time being. The iPad 3 is expected to be announced in early March, and it'll be first and foremost in the minds of manufacturers, investors, and press… with the notable exception of the humble site you're reading at the moment.
Mobile World Congress begins on February 27th and runs through March 1st, with pre-show events beginning on Sunday, February 26th. For our North American readers, remember that Barcelona is six hours ahead of Eastern Standard Time and ten hours ahead of Pacific – there's going to be lots of hardware unveiled in the wee hours of the morning, by your clocks. Check out our Mobile World Congress 2012 portal for all the latest updates.
Android King Kong doodle above comes from Dion Biggs.