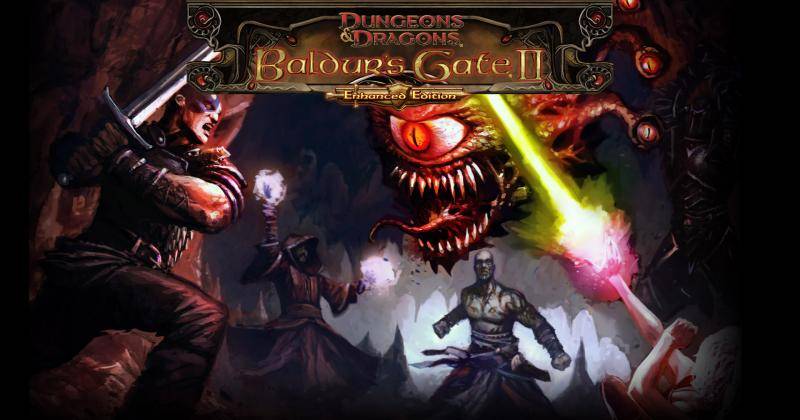 Half the holidays is almost done but the gaming season is definitely far from over. The past two weeks have seen the Android games roster increase a bit with new titles, even from very old games. Plus, 'tis the season to be increasing your own merry list, with countless deals and discounts. It's time to Level Up! with Android Community's last games roundup for the year 2014.
Baldur's Gate II: Enhanced Edition
Beamdog continues their painstaking work of bringing RPG classics of old to the modern times. This time it is BG2EE, as it is fondly called, that makes its way to Android, bearing adjusted resolution graphics and a few addons as well. BG2EE covers the main Shadows of Amn campaign plus the Throne of Bhaal and The Black Pits II. Those who wish to have a more engaging experience can opt to buy some optional expansions and content inside the game.
Blizzard finally rolls out its much awaited mashup of card games and its Warcraft franchise with Hearthstone: Heroes of Warcraft. This much awaited game is sadly still available only on tablets, but Blizzard is confident it could pull out a smartphone edition from its magic hat really soon. Initially available only in Canada, Hearthstone quickly opened its doors to the US and international gamers as well.
The hit Borderlands franchise has hit Android, but it isn't the high octane shooter you might be expecting. Handled by Telltale Games, the game takes on a more story-heavy spin that the game studio is known for. That's not to say, of course, that it's going to be a boring fight, and fans of the series should very well take this out for a spin. That is, if the $5.00 price tag for an episodic game doesn't turn you off.
Star Wars: Knights of the Old Republic
Quite late into the game, Knights of the Old Republic or KOTOR has finally arrived. One of the more popular Star Wars games, KOTOR puts the fate of the galaxy in your hands. Side with the light or go over to the dark side, the choice is yours to make. And of course, you'll get to play with cool Jedi (or Sith) powers and your very own lightsaber. The game's interface has been retrofitted for mobile devices but the content is just as huge as the original, so better reserve some storage space on your smartphone for this.
Honorable Mentions
Valve's hit Half-Life 2: Episode One also lands on Android, but you better have an NVIDIA SHIELD Tablet to be able to play this one. Rockstar is bringing GTA to the Android streets, but in a smaller scale and with a view from up above. If you love gaming and love chatting and want to have one place to do both, Viber has opened up its doors to games as well, though availability is currently very limited. Rovio has updated its first RPG, Angry Birds Epic, with the ability to dish it out with other players over the Internet. And for those lucky enough to own a Samsung Gear VR already, Temple Run VR is now yours to download and experience from an entirely new point of view.
It's not to late to stock your digital shelves with more games. While some discounts have already expired, some of the titles in our pre-holiday list, particularly those from Square Enix, keep their price cuts all the way into January. And if you want gaming for a cause, be sure to check out the latest Humble Noodlecake Bundle going on right now.
Be sure to keep tabs on our Gaming tag portal for more on the latest news, updates, and gaming devices to fill your time.