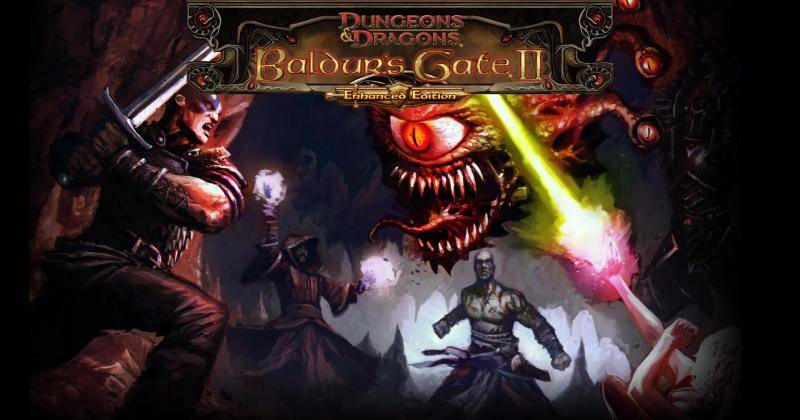 Beamdog has done it again. The game developers have successfully ported and launched the sequel to one of the most popular classic computer RPGs of all time, Baldur's Gate II, in its enhanced and remastered form. Now gamers both old and new can get a chance to relive the good old days or forge new adventures using nothing more than the small but powerful computer hidden in their pockets. Of course, like in many games, a good adventure has a price to be paid.
Old school games, and by that we really mean older titles and not just new ones made to look old, can be a gold mine of experience for mobile gamers. These games bring depth and immersion in ways many newer smartphone games don't offer. A solid story line, sophisticated game mechanics, and a lineage that spans decades. That's what Beamdog and its ports bring to the Android table.
Like its predecessor, Baldur's Gate II takes place in the Forgotten Realms setting of the acclaimed Dungeons and Dragons game world (AD&D 2 to be exact). You take the role of the sire of the God of Murder, bred solely to die at the hands of heroes, fueling the god's return. But you were raised with love and were turned against your nature. Now it is up to you whether you will become the monster you were born to be or be the hero you were taught to be. It's nurture vs. nature, RPG style.
BG2EE, as gamers would call it, covers the main Shadows of Amn campaign. But it also includes expansions such as Throne of Bhaal and The Black Pits II all for free. The game does cost $9.99, which in mobile game standards is quite steep, but the quality and experience might very well be worth the price. Some might be surprised that there are in-app purchases, but these are really just for additional content, like extra companions and character portraits.
Download: Baldur's Gate II on Google Play Store