It appears that our friends at DroidLife have just been handed another piece to the ongoing puzzle we've got going here with two devices of some note: the DROID3 (aka DROID 3 with a space as this release would have us believe,) and the Motorola XOOM LTE. The latter device is the subject of an extended accessories post we just added this morning to the Android Community feed, thought the name is certainly worth some discussion. There are two versions of the Motorola XOOM currently available for sale, that being the Verizon connected version which is, as they say, upgradable to 4G LTE, and the Wi-Fi only version which you can get at Target. Now they're speaking of an LTE version of the tablet, which should be all means be confusing to those already owning a XOOM from Verizon as they've been promised an upgrade to LTE in the near future.
This newest version XOOM is part of a new commercial released then pulled then released again by Verizon, them calling it the Motorola XOOM 4G. Have a look below this paragraph for that video. We're also keeping our eyes open for the Motorola XOOM 2 by the way, this device also the subject of a leak of some note very recently. Also remember that this newest XOOM will, without a doubt, be being released with Android 3.1 Honeycomb – a review of which you can devour right this moment courtesy of your friends here at Android Community.
The question remains though, will this new XOOM LTE be a whole new version of the device, or will it just be a name change for the same device with newly bestowed 4G powers? We're betting on the latter. It makes a whole lot more sense than releasing a new device, especially since there'd be a rage festival at the release of an LTE XOOM before the original XOOM was given the powers it was promised at its release.
What do you think?
Then there's the DROID3, previously mentioned to be heading to Verizon for July 7th, 2011. This device is also known as the Motorola Milestone3 in places like China, and it's just RARING to go here in the states. We've had a brief look at the device a few weeks ago in some lovely photos and back in May we even got a look at some early benchmarks of said DROID. This would be the newest addition to a line of devices that are carried and named by Verizon, other family members including the 4G LTE enabled DROID Charge and the Motorola DROID X2. Can't wait for the flow to continue!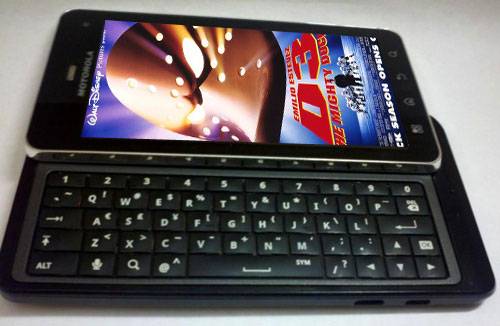 [via Droid Life]