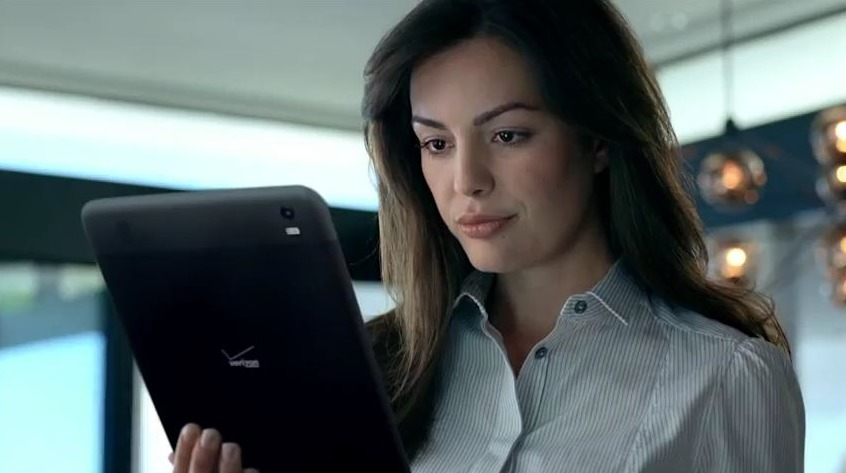 Yesterday out of the blue we saw what appeared to be a leaked or released a bit too early promo video for Verizon Wireless that included an unannounced Android 3.1 Honeycomb tablet in the clip. It was quickly picked up by multiple sites and blogs and just as quickly as we all saw it Verizon pulled the clip from YouTube. Once on the net it never is really gone and many people got a few screenshots of this device.
It looks like now that we got a taste of what might be coming, and all started speculating on weather it was HTC or a new Motorola Xoom, that Verizon couldn't ignore the crowds and they have now back-peddled a bit and have not only re-allowed the video up for public viewing, but from what our friends at AndroidCentral are saying Verizon actually told them outright that it indeed is the Motorola Xoom. Only it is a new design that has yet to get the green light and is still in testing and design, it will be called the Motorola Xoom 4G.
So there you have it, no more wondering or guessing like we did yesterday, Verizon came out and shut the buzz down with the official word. The Motorola Xoom 4G is either in the works or it is coming soon and they just didn't want to fully detail that yet. Now my first concern is where is my 4G LTE upgrade for my original Xoom? I want it now, but apparently the time has yet to come. The recent Xoom upgrade emails were a mistake.
https://www.youtube.com/watch?v=_INWezbkBJ8
Either way it is exciting to see what might be coming soon, but I still would like to get my 4G LTE upgrade sometime soon and preferably much sooner than the Xoom 4G gets released as that would just not be right. What do you guys think?
[via AndroidCentral]