This has definitely been a big Android week with some unexpected surprises. Google finally revealed the name of the next Android release, 6.0 Marshmallow. At the same time, it released the third and last Android M preview, giving developers the green light to start porting and testing their apps and signaling its impeding launch. Google has also released a promised update to Android Wear which brings official support to interactive faces. Sadly, it's not all good news at Mountain View, as Project Ara announced a delay in its plans due to some technical problems.
Android 6.0 Marshmallow
Google definitely didn't waste time in making us guess what the next Android dessert will be named. Technically not a dessert, Marshmallow will still be just as sweet. Version 6.0 of Android will of course bring many improvements across the board but won't be as disruptive as Android 5.0 Lollipop was. Focus is on more efficiency in resources, particularly memory and battery, and supporting technologies that have been around for quite a while, like fingerprint scanners.
Perhaps the new feature with the most potential for breaking stuff is the new Apps Permission model, which finally allows users to toggle specific permissions on and off. Considering not all apps are written with this case in mind, Google is asking app developers to update and test their apps as soon as possible. It might take a while, given how many apps there are in Play Store at the moment.
Android Wear 1.3
Google has also released something for smartwatch lovers. Android Wear version 1.3 brings the previously leaked interactive watch face functionality. Although many third-party watch faces already implemented something like this, almost all of those have been hacks and workarounds. Now it is official. Another new feature, also leaked before, is "Together", which allows two paired smartwatches to easily share messages, emojis, and photos.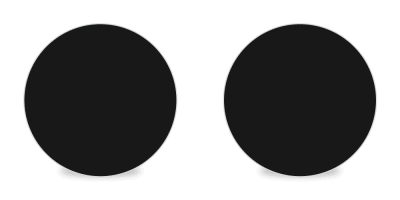 This release is also great news for LG G Watch R owners, who are finally getting the promised WiFi support to the smartwatch.
Project Ara delayed to 2016
And now for some bad news. Initially, the Project Ara modular smartphone was scheduled to have a pilot launch this year in Puerto Rico. That plan has now been scrapped. The team is delaying the launch to an unspecified time in 2016 and is looking for a new launch market in (mainland) US.
At first, Project Ara was a bit coy about the reasons for the delay. Eventually they admitted to have had problems with the electropermanent magnets they have been engineering to make the modules easy to remove but also firm in their places. Although they later claimed that the "failed drop test" tweet was just a joke, they didn't exactly deny that they were also looking for a different, promised to be better, solution.
Bits and Bytes
Those not enough to fill your Android week? Here's a few more!
At the Intel Developers Forum, the chip maker revealed a surprise smartphone. It could be one of the most powerful in the industry, but sadly it isn't exactly for consumers. The Intel Tango phablet is, as you might have guessed, the smaller form version of the Tango tablet, geared more towards developers than ordinary users. Still, for those rooting for Intel on mobile, this might be a chance for Intel to shine.
Speaking of Intel on mobile, ASUS has finally launched the high-end version of its ZenPad S 8.0. Unlike the model that we saw before, this one sports not only a 2K screen but also 4 GB of RAM and 64 GB of storage. All for only $299. Now, all that's left is to wait for the ASUS Z Stylus next month and the set is complete.
Google wasn't done with its surprise announcements with Marshmallow and Android Wear 1.3. It also announced the OnHub, technically a network router but also the future heart of its smart home ecosystem. Google also put out the Infix HOT 2, the very first Android One smartphone to make its way to the African continent.
Meanwhile, Microsoft might be busy trying to eat into Google's chief market. Along with its strong push for its mobile Office suite, it is now trying to beat Google to the punch when it comes to in-app, context-based searches. Called "snapshots", the new Bing search feature sounds a lot like the announced Google Now on Tap, though the current implementation is very different, relying on Accessibility features and screen reading rather than direct app integration. However, it is just a preview, as Microsoft plans to release the new Bing knowledge and action graph API soon for that very purpose.
Cyanogen has just scored it's second (or third) biggest smartphone partnership. The Lenovo-backed ZUK Z1 smartphone will soon be coming to international markets and it will be bearing Cyanogen OS. The Chinese version launched a few weeks ago and no mention was made about the Android skin on that one. This is practically Cyanogen's second international device, since its exclusive deal with Micromax is confined to India. How long this new relationship will last is yet to be seen.
Wrap-up
Can you feel it in the air? Yep, the winds of IFA are starting to blow. Of course, even before the main even starts on the 4th of September, there will already be quite a few pre-IFA press events to get the ball rolling. So if you're in the mood for a flood of device announcements, teasers, and rumors, stick with us as we navigate the waters of IFA 2015 next week.