The Microsoft Garage project was started for developers in the software giant to create apps for other platforms. As if they're not busy enough with their respective jobs, the devs successfully launched a few apps for Android and iOS. One of the first we tried back in 2014 was the Next Lock Screen which already received several updates. In less than two years, the Microsoft developers already released not just a few apps for Android– not a dozen but over 70 apps. That's a lot for any developer but Microsoft Garage has proven to be an effective work environment for any developer.
We've tested a number of Microsoft-developed apps but those were the more popular ones. Some of the Microsoft apps for Android we've featured already include the Mimicker Alarm, Outlook for Android, Office for Android (Word, Excel, Powerpoint), OneDrive, Arrow Launcher, Parchi, Microsoft Send, Echo Lock Screen, Bing, Skype for Business, OneNote, Xbox Music, Xbox One, Hyperlapse, Halo Network, Tossup, Bing Rewards, Office Lens, OfficeNow, Revolve, OneClip, Office 365, and Office Delve. We're expecting more will arrive on the Play Store–all ready for Android devices.
The Microsoft Apps released last December proved to be useful because all Android apps developed by the tech giant is there with quick links to the Play Store. Download the app and see for yourself how many apps Microsoft has developed for Android.
We've listed below all the other Microsoft apps for Android per category that are now ready for download from the Google Play Store. Not included below are Office, Xbox, and Cortana-related apps. These are apps that I guess you can say, totally "non-Microsoft related". But yeah, they're all developed by Microsoft. (Please click on app name to open Google Play Store link)
COMMUNICATION
• Journeys & Notes. We're all familiar with Skype and Tossup so let's focus our attention on Journeys & Notes. This is more of a social app that allows you to see who have already traveled to your destination. It's always interesting to know the stuff other people are discovering along the way and on the same path you're on. With this app, you can read reviews and notes and learn more tips from others.
Download Journeys & Notes from the Google Play Store
EDUCATION

• Study Portal
• Climatology. This is more than just another weather app. It's only an experimental release from the Garage team but you can learn a lot of information from it. Look for places you can explore during whatever season you want. Locate where you can spend the holidays whether you prefer somewhere cold or dry. Climate information like temperature, sunniness, or rain in a particular area are always available.
Download Climatology
ENTERTAINMENT

• Wordament
• MSN Sports – Scores & Schedules
• Snap Attack
• Halo Channel
• Kinectimals
• Crafting Guide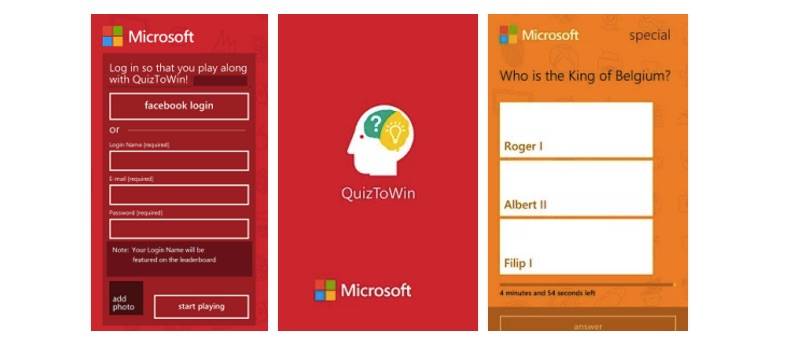 • QuizToWin. This one is for the nerds and geeks who'd rather spend time answering quizzes as form of entertainment. If you like new challenges, we recommend QuizToWin because you will definitely be challenged. If you want more excitement, why not challenge other top players you see on the leader board and see if you can beat them by answering more difficult questions correctly.
Download QuizToWin
FINANCE

• MSN Money – Stock Quotes & News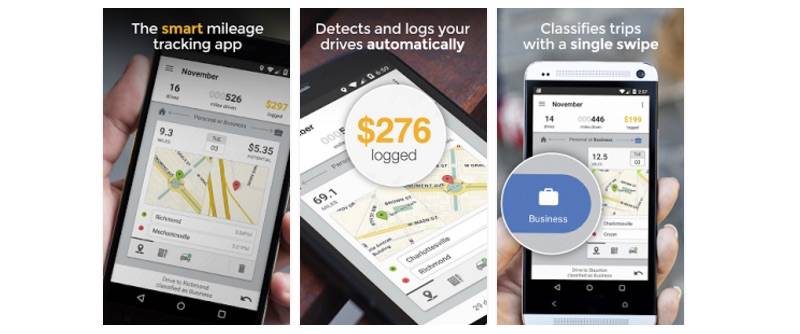 • MileIQ – Automatic Mileage Log. This app is ideal for those who are always on the field. If your job requires you to drive around miles and miles across the country, you may have to log all your drives. Keep track of the miles so you can send proper reports to your boss. No need to guess or make an estimate because MileIQ can record the information you need.
Download MileIQ – Automatic Mileage Log
HEALTH & FITNESS

• Mimicker Alarm
• Microsoft Health. Becoming healthy and reaching those wellness goals is easy with Microsoft Health. The apps show graphs and charts in color of your progress. You can track your work out, golfing, running, biking, or walking activities and track how you're doing. Your fitness goals are closer than you think because you can always track where you're going, your speed, distance, and just about any fitness or health data that needs to be recorded and analyzed.
Download Microsoft Health


NEWS& MAGAZINES

• MSN News – Breaking Headlines
• Microsoft Tech Companion

• Snap To Pin. This app lets you save websites and articles you want to read some other time. Save any text material  or web page by taking a screenshot. Because there are too many content to read online, you may not have enough time to read them all in one sitting. What you can do is capture articles with Snap To Spin to share, edit, or read later.
Download Snap To Pin
PHOTOGRAPHY
• Microsoft Xim
• Microsoft Hyperlapse Mobile. Hyperlapse videos are fun to watch. The images captured are awesome and you can appreciate more what you've seen. This special app lets you time lapse a long video instead so you won't have to bore whoever you're going to show it to. What's good about this is that you can even set up speed from 1x to a maximum of 32X.

Download Microsoft Hyperlapse Mobile

PRODUCTIVITY

• OneDrive – Cloud Storage
• Next Lock Screen
• Sunrise Calendar
• Arrow Launcher
• MSN Weather – Forecast & Maps
• Microsoft Translator
• Bing Rewards
• Intune Image Viewer
• RMS Sharing
• Intune AV Player
• Intune Managed Browser
• Parchi – Quick Notes & Lists
• Picturesque Lock Screen


• Wunderlist: To-Do List & Tasks. Wunderlist is another app that allows you to create lists of all things you need to accomplish which you can access from your phone, computer, or tablet. You can even share them with anyone and start to discuss about them. You can also use the app to delegate some talks, share the work, and set reminders so you won't forget whatever it is you need to finish. It's described as one of the best to-do list apps available for mobile because you can easily sync between devices and collaborate with other people to complete a task.
Download Wunderlist: To-Do List & Tasks
TOOLS

• Skype for Business for Android
• Lync 2010
• Bing Search
• on(X)
• Intune Company Portal Azure Authenticator
• Dynamics CRM for Phone Express
• My Apps
• Bing Torque: Search Assistant
• AppComparison
• Dynamics AX 
• Microsoft Startup Directory
• Microsoft Power BI
• Bing Ads
• Dynamics CRM for Tablets
• Dynamics NAV
• Business Analyzer
• Switch to Windows Phone. We're not encouraging you to switch to Windows Phone because we're loyal Android fans but should you need transfer some important data to a Windows Phone device, this app is just the right tool. Feel free to backup phone data with the app so you can import in the future. Seamlessly transfer text messages, contacts, videos, photos, and music with the app over WiFi. Make sure you have the same app installed on your new phone.
Download Switch to Windows Phone
SOURCE: Google Play Store