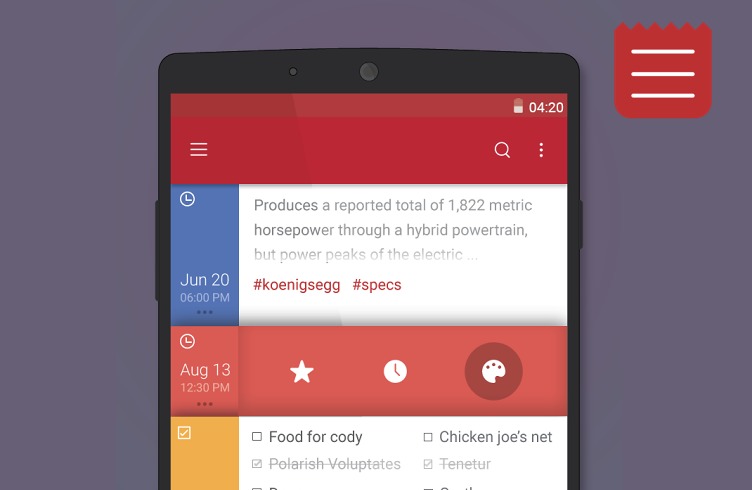 Microsoft says you can be a notes ninja. We have no idea there is such but apparently with the latest app from the Garage Team, you can be an excellent note-taker. At least, that's what we got from Microsoft's explanation how 'Parchi' started–the new Android app from the software giant that aims to replace your notepad, sticky notes, and probably Evernote.
We all have that moment when you want to write down an idea for future reference. It used to be just a small notepad and pen in your pocket and then it became a bulky PDA with stylus. Now, you depend on your smartphone to jot down items that come to mind before you forget them. The challenge today is finding that perfect app for all your note-taking needs. Honestly, it requires expert skills to be organized. You can simply write down stuff anywhere but to be able to remember and actually locate them whenever you need the information, it can be difficult to some.
The Microsoft Garage team developed the Parchi app for those who need to write short and quick notes. In Hindi, the word 'patchi' means 'small pieces of paper used for short notes.' No, it doesn't have anything to do with quenching your thirst. This Android app is a lightweight program to help you save information quickly. What's best about Parchi is that you can  access the notes right on the lockscreen.
Making Parchi an effective notes app are the colors, marks, and hashtags you can use to remember and retrieve your information you have saved. Using the app is just like having your good ol' paper and pencil. Bring out your phone and then type away all your ideas (no matter how trivial they are) and access the next time. It's not complicated that you will have to think of a structure right away when you start a note. Just write down the words and save. To make it easier to access in the future, the hashtag will be useful. On your next use, simply search for the hashtag.
You can also share notes over a text message, email, or messaging apps like WhatsApp. Because of the group operations function, you can now easily color, complete, or delete several notes at a time. The app is smart it can identify phone numbers and take quick actions like 'add to contact' or 'call'. URLs can be selected or opened while email addresses can be easily copied.
Download Parchi from the Google Play Store
SOURCE: Microsoft