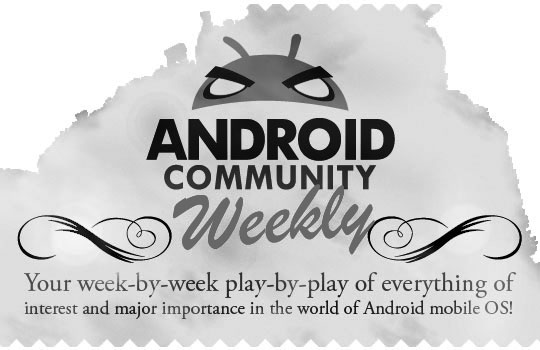 It's time to rehash the entire weeks top stories and bring everyone up to speed before next week's big MWC event in Barcelona, Spain. First up, specifications of the HTC One X, set to be their new 'hero' device, surfaced early Wednesday morning. The One X has also had its ROM leak to the public, which made a later Android 4.0 port to the HTC Sensation a reality. The port sports HTC Sense 4.0, yet they've had to disable the Rosie launcher, keyboard, and HTC's lockscreen. They've been replaced with more stable substitutions for the time being.
We went hands on with the Samsung Galaxy Note from AT&T, and presented an unboxing and some overall first impressions. There's no question that it's an amazing device, but its size will likely not appeal to the average user. And on the other side of the spectrum, many will find it was just what they've been waiting for. Many are surprised to see the stylus come back in play, but with such great, new capacitive screens – the new-age stylus is much more comfortable to use. We'd also managed to get a hands-on and unboxing up of Lenovo's IdeaPad A1.
The Motorola DROID 4 was rooted this week, but just recently a developer had managed to find an exploit that allows a 'one-click-root' to any current Motorola device running either Gingerbread or Honeycomb. The method was originally meant to root the DROID XYBOARD, but to everyone's surprise it worked universally.
Sources say the Samsung Epic 4G Touch could be the first GSII device to receive Android 4.0. And when the first GSII device finally receives it, you know the others will soon follow. Hopefully it hits before Android 5.0 (Jelly Bean) is rolled out in the 2nd quarter of this year. And with Quadrant Benchmark finally updated for ICS support – it's going to be great seeing how the new OS compares.
Finally, be sure to stay tuned for Android Community's WIMM Spring Developers Project. We've already given away three WIMM developer packages, and there are many more changes to win throughout next week. Contest entry is simple: Just let us know some great application ideas and/or features that should be implemented into the WIMM One.