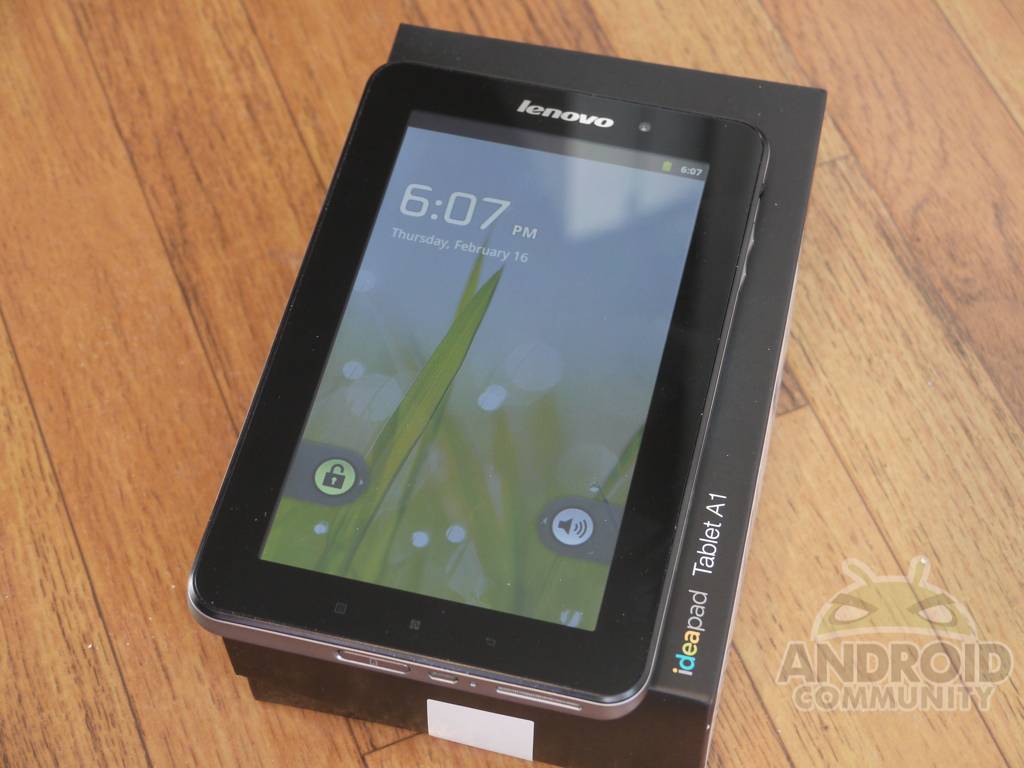 If you've been looking for a budget Android tablet and some of the current offerings aren't quite what you've been looking for then I might have just the device for you. The Lenovo IdeaPad A1 tablet. Today we had the opportunity to unbox it and get a quick hands-on for everyone to check out. It might not be the fastest or the best, and it runs on Gingerbread but take a look below to see more.
The IdeaPad A1 has been available for a few months now but we decided to take another look. This tablet is Lenovo's third Android slate and comes in at the budget-friendly price of just $199. Below you'll see we unbox and get some hands-on with this Android 2.3 Gingerbread slate for a quick video and you can expect our full thoughts soon.
Now for $199 it isn't the best tablet on the block, but it also isn't the most expensive either. The Lenovo A1 comes with a single-core 1.0 GHz processor and only 512MB of RAM. Making it one of the lower powered tablets available. It does however come with a 7″ 1024 x 600 resolution display, Android 2.3 Gingerbread, a 5 megapixel camera on the rear and 16GB of internal storage. Lenovo has also conveniently added a micro-sd slot for extra storage — something many tablet makers currently aren't offering.
We will be looking over this tablet for the weekend, testing the OS, battery life, and overall performance given the specs and will be sure to have a full review for those interested. Now obviously with others like the Kindle Fire with a dual-core processor in the same price range this puts the A1 in a unique spot. With lower specs it doesn't have the performance to offer, but it does run on a pretty stock Android 2.3 Gingerbread build. Not to mention full Android Market support unlike many other budget tablets.
While my initial impressions with both the screen quality and sensitivity aren't good, I'll keep more details for the full review that will be coming soon. Check out the hands-on video below if this 7″ Gingerbread tablet interests you, and let us know what you think of the specs/price in the comment section below.
[vms 05fe938a4dda49092966]
[device id=1710]