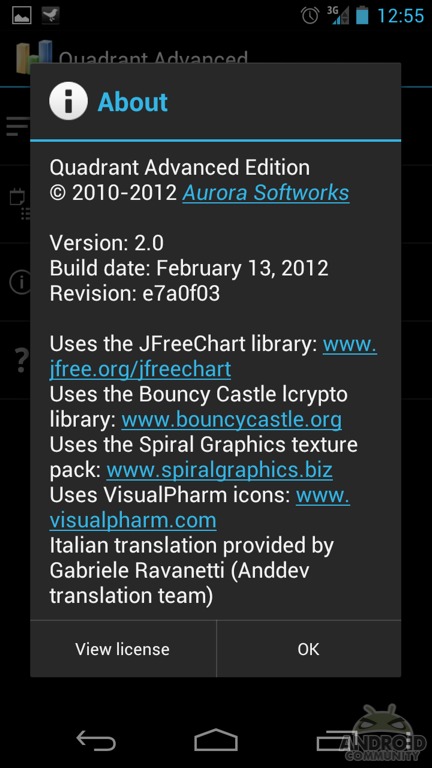 Overclockers and benchmark masters it's time to update your app and break out the watercooling. The extremely popular benchmark suite for Android has just been issued a much and long awaited update. Quadrant Standard and Advanced has just reached version 2.0 and with it comes some huge changes to the user interface and the benchmark as a whole. We now officially have Android 4.0 ICS and multi-core support.
We've been using Quadrant in our benchmarks for reviews, overclocking, and while testing different ROM's for what seems like forever. Today they've finally updated with multi-core support. This has long been debated whether it had support for dual-core devices when Tegra 2 first appeared on the scene, and now with quad-core tablets I'm really interested to see how things score.
The user interface has been improved for Ice Cream Sandwich, not to mention overall user interface tweaks and improvements. There are also the usual bug fixes, support for other languages, and some frame rate changes. Due to it being completely new and supporting multi-core devices the results and comparison chart will need to be rebuilt. So at this time you'll not get the full list of comparison scores as before. The developers have stated an update will follow shortly with full and past comparisons included.
Just for a comparison, running on a completely stock Galaxy Nexus with the new Quadrant Advanced I scored just over 2,000 as you can see above. On the old non ICS and multi-core version the Galaxy Nexus scores around 1,700 for me (stock). Leading me to believe the changes are positive and will also make results more accurate. Obviously testing against different devices can be subjective but on the same device I'm seeing improvements that seem accurate. We'll be testing more and will be sure to report back. Get it right now from the Android Market. We don't have watercooling and LN2 for smartphones yet, but that is probably coming soon.