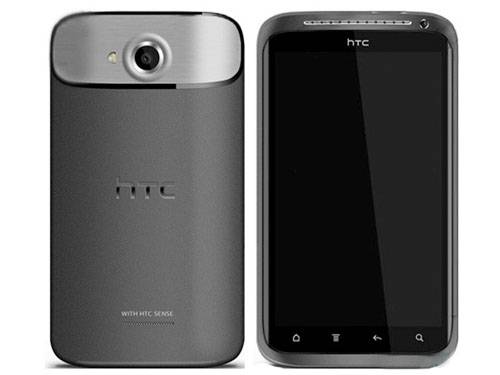 We've been hearing a lot regarding HTC's upcoming smartphones slated to be unveiled in a few weeks at Mobile World Congress, and with good reason. They'll be debuting their new and first quad-core device in what we are now hearing will be called the HTC One X. Previous reports and leaks called this phone the HTC Edge and Endeavor but the official retail name will be the One X.
Reports from our friends at PocketNow have confirmed the new naming scheme. Which lines right up with our own tips received detailing that the dual-core HTC Ville will launch as the HTC One S. Obviously they may release the phones on different carriers with another name but we are hearing they will launch under the new "One" branding.
This makes perfect sense given HTC's earlier comments where they outlined they'll release less devices, and focus on quality over quantity for 2012. Just like previous reports the One X should come with a 4.7″ HD display, that Tegra 3 quad-core processor, 8 megapixel camera and still be amazingly thin. The HTC One S will come with a 4.3″ display and their popular 1.5 GHz dual-core Qualcomm processor. It should be their thinnest device to date.
We will be live at Mobile World Congress later this month as HTC unveils these new phones and can't wait to see what comes from their new studio of employee's working on "hero devices". All the details can be found from the links in the timeline below. Keep an eye on our MWC 2012 portal for all the news from Barcelona later this month.