It's the first day of 2019 but it's still interesting to look back on what happened to the major social media brands in 2018 and maybe see where they are headed with this new year. People are still posting and scrolling through their various timelines, but as we've seen the past few years, things can change in the blink of an eye. And if you belong to the Facebook family, you're probably hoping that this year will be much better than the disastrous one that they've had.
To say that Mark Zuckerberg and company have had a very ba, of course,probably an understatement. The biggest scandal of course is the Cambridge Analytica issue where data from users was collected without us knowing and allowing it. This led to a series of legislative hearings globally where top executives, including Zuckerberg himself, had to testify. #DeleteFacebook became a trending topic in other social media (and ironically enough, even Facebook itself) and obviously, stocks were affected and they ended the year 25.7% down. There were also other privacy leaks and issues and the heads of WhatsApp and Instagram stepped down and were vocal of their criticism of the company.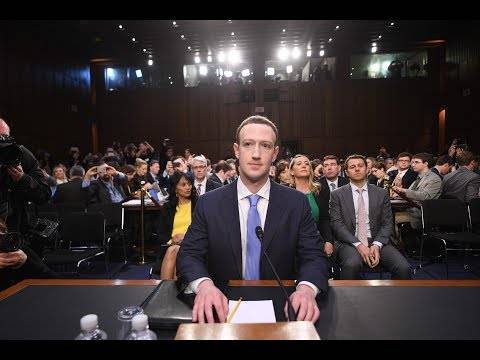 This didn't mean that Facebook just kept their head down in order to not get noticed. They are after all, still a business trying to salvage their reputation. They made a major push for video streaming with Facebook Watch and even ventured into hardware with the Facebook Portal smart display. They are even venturing into online dating, although that has obviously received backlash as well. Digital pundits are predicting even more people leaving Facebook by 2019, so let's see if the company can turn things around or this is the beginning of the end for them.
While Facebook seems to be losing users, its other brand is still going strong, albeit in a different way. This is the year that they've accepted that people are spending more time on Stories and Direct than on their actual feed and so they brought a ton of features to both. You can now add music to your Stories. You can now create a "Close Friends" list so you can post Stories that only they can see. You could now send Voices Messages and GIFs in Direct. Selected business profiles can now add more shopping tools in Stories, Explore. They launched IGTV for more long-form video content for content creators. We can expect a lot more of these things which makes you wonder if they will eventually create a separate app for both or just keep it all in one crowded place. But no, we still did not get an option to go back to a chronological feed.
So given that, it was a pretty good year for Instagram. Well, except until the last three days of the year. A "bug" accidentally rolled out on a massive scale a new look for the app when it was only supposed to be testing out to selected users. And did they get an earful from the Internet as people were not pleased with the horizontal tap-to-scroll new user interface. In a span of almost an hour, people were searching for how to "unupdate" Instagram and they got besieged with tweets and message threads (and memes of course) demanding that they go back to the vertical scrolling which we all know and love. And of course they did roll it back and apologized for the "error". Let's see though if they listened to the public outcry and scrap plans of ever bringing that "new way to move through posts" look.
One of the social media channels that has been most affected with the proliferation of fake news and troll armies is Twitter. It has been weaponized by various entities to either spread disinformation, influence political and social issues and worse, to harass and bully people. So this was the year that it tried to take back the platform and use it for its original purpose (whatever that may be). It suspended 128 million accounts that it determined to be spam, fake, dubious, or inactive, leading to lower follower counts for major accounts and also dipping its stock by 10%. It also removed permissions for around 143,000 apps to decrease activity from suspects malicious automated accounts. They asked for help from users in moderating and crafting better policies on "dehumanizing" content on the platform.
And in the last few days of the year, they gave a Christmas gift for some "long-suffering" users. They finally brought chronological twitter back. Or rather, they brought an option for you to see tweets on your timeline chronologically rather than the much maligned "algorithm". You'll have to enable it manually of course, but at least you now have that option. iOS users are the first to have it, but Twitter promised it will be rolling out for Android soon.
At the end of 2017, Snapchat announced a major revamp of the app in an attempt to get back users that shifted to Instagram or to get new, younger users. While most major updates get a bit of backlash, this one was universally criticized by the most important segment: their core users. Not only was your timeline not chronological anymore (again, algorithm is the villain) but they put in conversations and Stories together in a "dynamic Friends page" while the brands and celebrities are on the other side in the Discover page. Months later, Snapchat redesigned their redesign and brought back the chronological timeline and put Stories on a separate page again. You also now had a Subscription feed so you can search for content from popular creators and publishers.
They also haven't given up on their Spectacles with its hands-free camera and this year they released an updated version, which was smaller and sleeker, could take photos and not just videos, and was also water resistant. There are also rumors that the next generation of these will have a more premium design and will even have cameras that can offer augmented reality. We still don't have an official announcement about this but if there is any truth to it, we might hear something over the next few weeks.
We will soon officially say goodbye to Google+, even though most of us probably never used it anyway. Well, at least the consumer version of the social platform. Initially, they announced that they will be sunsetting it by August 2019 but they are making it earlier by April 2019. API access will also be discontinued by March 2019. But the reason why they are doing so is the more concerning part. The first was due to a bug that caused a security glitch from 2015 – 2018 while the accelerated schedule is due to a second bug which caused a data leak just last November.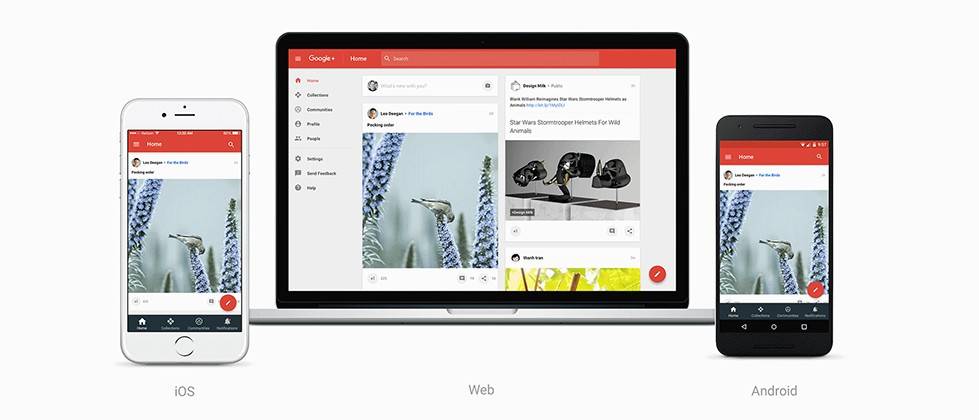 The enterprise version will continue on, even though you also have Hangouts Meet and Hangouts Chat to cover what people use Google+ for anyway, which is to communicate internally for projects or meetings. Hopefully Google's New Year's resolution is to finally figure out and organize their various communication apps because we're still a bit confused on some of them.
Let's see what big things will be happening on the social media front for 2019.