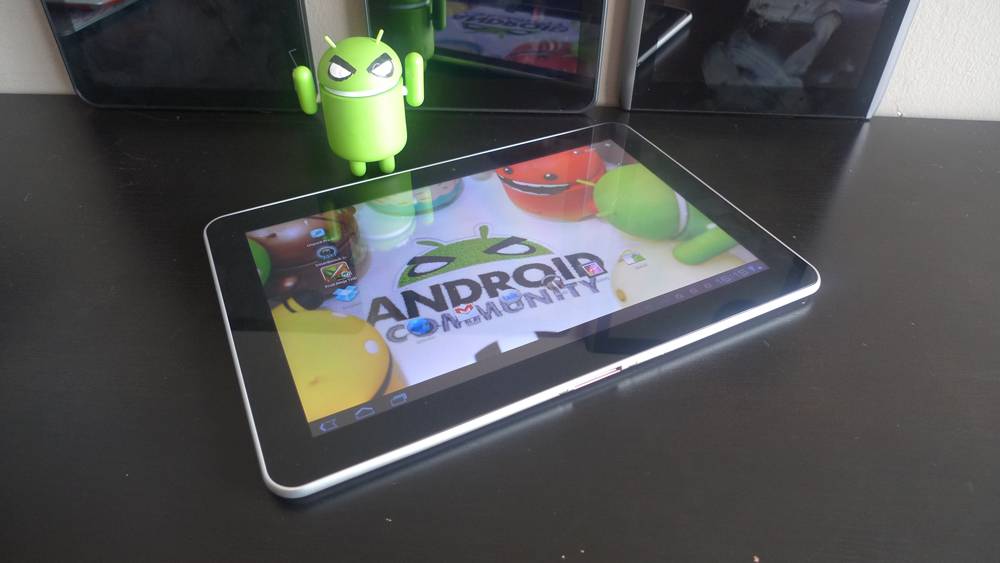 In more Galaxy Tab news today T-Mobile has confirmed they will indeed carry the Galaxy Tab 10.1 according to this tweet. In case you missed it the Tab hit the FCC earlier this month with T-Mobile 4G bands so we had a feeling this was coming, and now its been confirmed although that is all T-Mobile had to say.
The Galaxy Tab 10.1 has only been released in two models — a Wi-Fi version and you can see our review here, as well as the Verizon 4G LTE we've also reviewed. This is the only other 3G/4G enabled Galaxy Tab 10 we have heard about as of late and hopefully we'll know more soon. The Galaxy S II launched on multiple carriers and they all changed it a little, we don't know if T-Mobile will do the same with the Tab 10 but most likely it will come in the same form factor and internals as the Verizon Model.
I'm glad to see T-Mobile getting another great Android Honeycomb tablet in to offer customers, because we all know the G-Slate wasn't a big hit. They also have the HTC Amaze 4G, and the Galaxy S II slated for next month. According to another leak recently T-Mobile may also have a Galaxy Tab 7.7 to offer soon so we'll have plenty of options over the next few months from the Magenta carrier.
If you thought T-Mobile was going to go quietly into the night with the AT&T acquisition, you were wrong because they just keep looking better and better.
[device id=89]