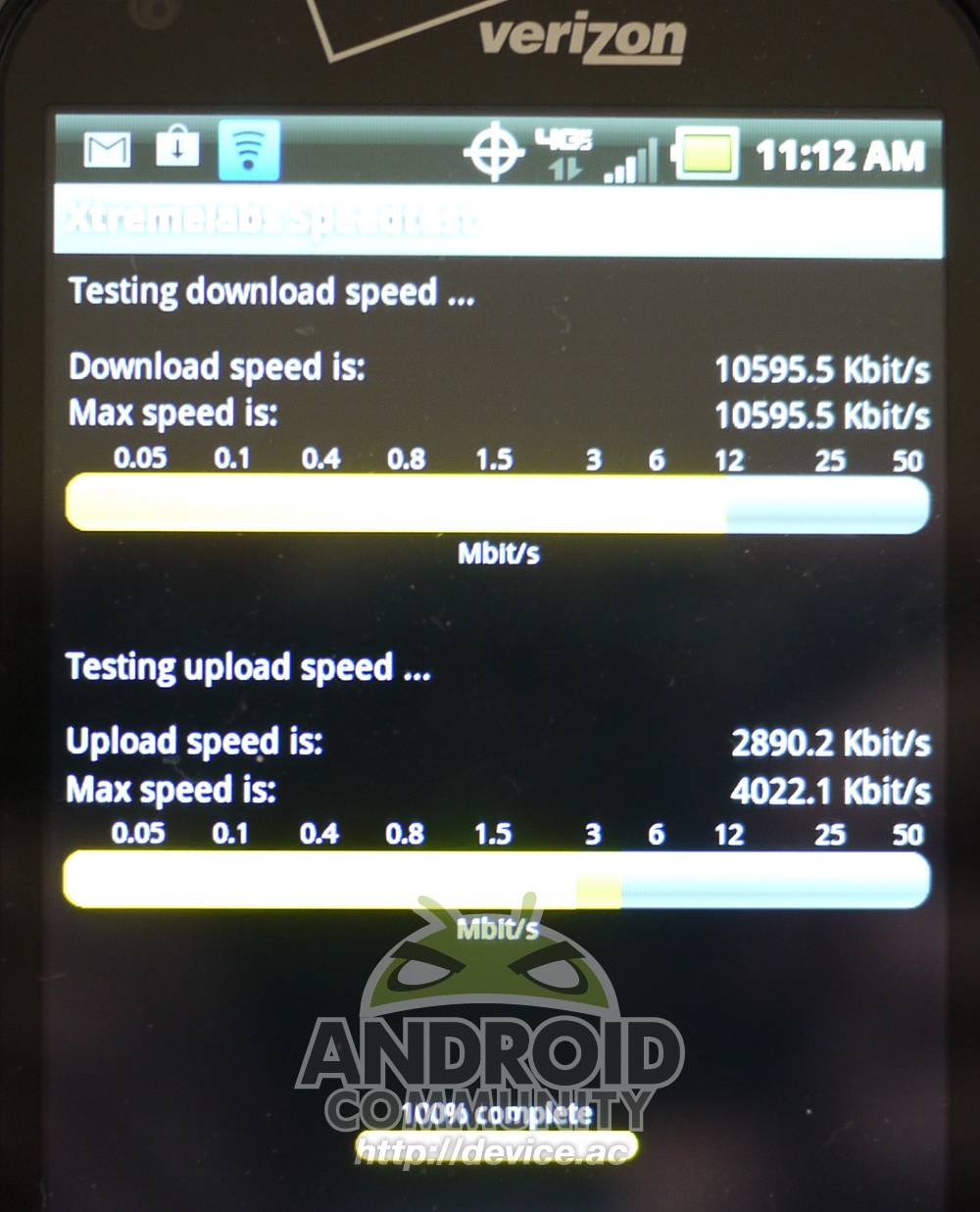 Welcome to the most affordably priced 4G LTE device to be released on Verizon yet, a device made by Pantech to not only give customers a choice of a cheaply priced bit of access to the highest speed network in the USA, but a reinforcement of their still tiny Android-based representation here in the United States. We've got a review of the Pantech Crossover, the first time we got hold of a Pantech Android smartphone. It's here though that we see a real fighting representation of the Pantech brand, complete with 4G LTE to download all your favorite apps and browse the web at the fastest speeds around. Then there's the brand new Pantech interface, completely unique in the Android world.
Hardware
What you've got here is a unique vision for a handset, set up with a 4-inch WVGA display and a 1GHz processor, both standard for the higher end of mid-range devices, and a casing that's both soft plastic and textured with tiny ribs for a rather nice grip on the back. The front has the standard four Android menu buttons that you'd expect here in the USA, but they're separated with a unique set of plastic bits.
They're really quite nice when it comes down to it.
The display is certainly not the brightest or the sharpest on earth, but without a doubt this is the quality we'd expect to see for the price we're paying for this handset and more — $99 after $50 mail-in rebate, that is. You've got a volume knob on the left at the top, a microphone button at the bottom (which, when pressed, activates voice command abilities powered by Google). Nothing at the top, nothing at the bottom, and on the right a microUSB port covered with a plastic cap, a power/lock button in the middle [strange place to put it, but works out ok], and a camera button at the bottom [right where it should be].
This device certainly aims at a specific crowd of those people who wish to have all of their functions not only is right at their fingertips on their display, but all around the rim of their phone with physical buttons. If pushed by the employees inside the Verizon stores across the USA, this device will sell like hotcakes to the waves of citizens looking to get into LTE via as simple a means as possible.
Software / Connection Speeds
Inside the device you'll find a unique look at Android. This is a user interface that's not stock, it's not TouchWiz, it's not HTC Sense, it's not LG's UI, it's uniquely Pantech. Have a look at the hands-on video here to get a better idea of what you'll be dealing with on the software side:
[vms 42f2588878a9d0740508]
Then let's have a look at how fast this device connects. I hit the GO button in a few different speed test apps here to give you a fair look at what the connections actually are, have a look in the gallery and see if this is what you've been looking for your whole life:
Camera
On a device as inexpensive as this, it usually doesn't make a whole lot of sense concentrating on the camera as the camera is generally a piece of junk. Here, on the other hand, the camera has a unique interface, plenty of options, and the quality isn't half bad! See this photo for your interface, hooked up perfectly with your physical camera button:
Then have a look at a video and a couple photo examples to tantalize your senses:
Wrap-Up
This is a device that has surprised your humble narrator with its quality. Pantech has created what many companies would classify a mid-range phone because of its price into a high-class 4G LTE connected effort, the nicest Pantech has yet released here in the USA. When you're entering into the LTE world with Verizon, you've now got the choice of the DROID Charge from Samsung (with a Super AMOLED Plus display), HTC ThunderBolt (the first LTE Android device on the market in the USA), LG Revolution (your only choice with a BING-powered set of apps), DRIOD BIONIC (Motorola made and the only dual-core LTE device on the market), and the Pantech Breakout.
Pantech does not win in a race for the top specs, but it is certainly the least expensive and does stand out in a lineup as having a unique chassis. Should you just be getting into the smartphone world with this jump, Pantech may well have the easy-to-use device for you. Should you already be in the Android world and are looking to turn over to a higher-powered device than you've already got, chances are you'll go with the BIONIC. Those with a taste for physical buttons will find the Pantech Breakout their favorite flavor of LTE.
[device id=1641]