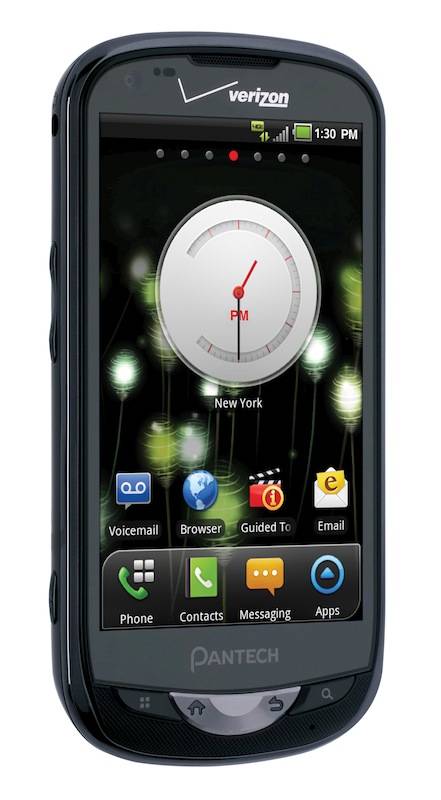 Pantech's budget 4G LTE smartphone, the Breakout, has been officially announced for Verizon, where it will go on sale come September 22. Priced at $99.99 after a $50 mail-in rebate and assuming a new, two-year agreement, the Pantech Breakout has a 4-inch WVGA display and a 1GHz processor.
There's also WiFi b/g/n and Bluetooth 3.0, along with a 5-megapixel camera capable of up to 720p HD video recording. A front-facing webcam runs at VGA resolution for video calls, while there's an 8GB microSD card preloaded out of the box. OS is Android 2.3 Gingerbread, and Verizon preinstalls Swype for easier text entry along with a mobile hotspot app capable of supporting up to 10 devices simultaneously.
At under a ton, it's certainly one of the cheapest ways to get Android and LTE in the same package, but we can't help but think that most users would be better off spending a little more upfront for something like the DROID BIONIC. While that has a $200 larger sticker price, true, that's not much amortized over the course of the contract, and you're getting a faster, more impressive device all round.
[via SlashGear]