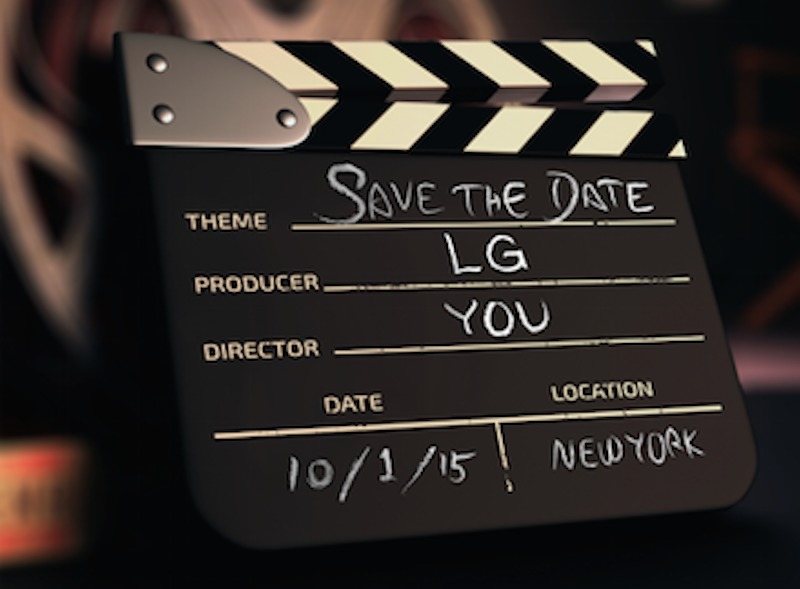 More than a week ago, something that's believed to be the LG G4 Note was sighted getting certification on TENAA. Appearance at the Chinese FCC usually means one thing: it's coming soon. It may be an indication of arrival in China but LG has recently sent out a 'Save The Date' for an October 1 event in New York. We're guessing the G4 Note will be announced since we also mentioned before that it might be unveiled October 10.
There's another rumor that it could be the LG V10 although we're not quite sure what that one is. Then again, there's also the highly anticipated LG Nexus that was recently rumored to be ready for pre-order by October 13, could be called the Nexus 5X, and might use a Snapdragon 808 and a 2700mAh battery. LG could also be finally bringing the recently announced tablets in the US like the LG G Pad II 8.0, the LG G Pad II with 7400 mAh battery, or the metallic variants of LG G4.
To make things more exciting, LG could also be introducing the G Edge. You see, LG filed some Edge-related trademarks last month although that one, we said could just be a move to troll Samsung who's been busy revealing Galaxy Edge smartphones. But then again, you'll never know. Whatever it is, we know that this upcoming LG product will sell and continue to help the Android platform grow.
VIA: Android Central