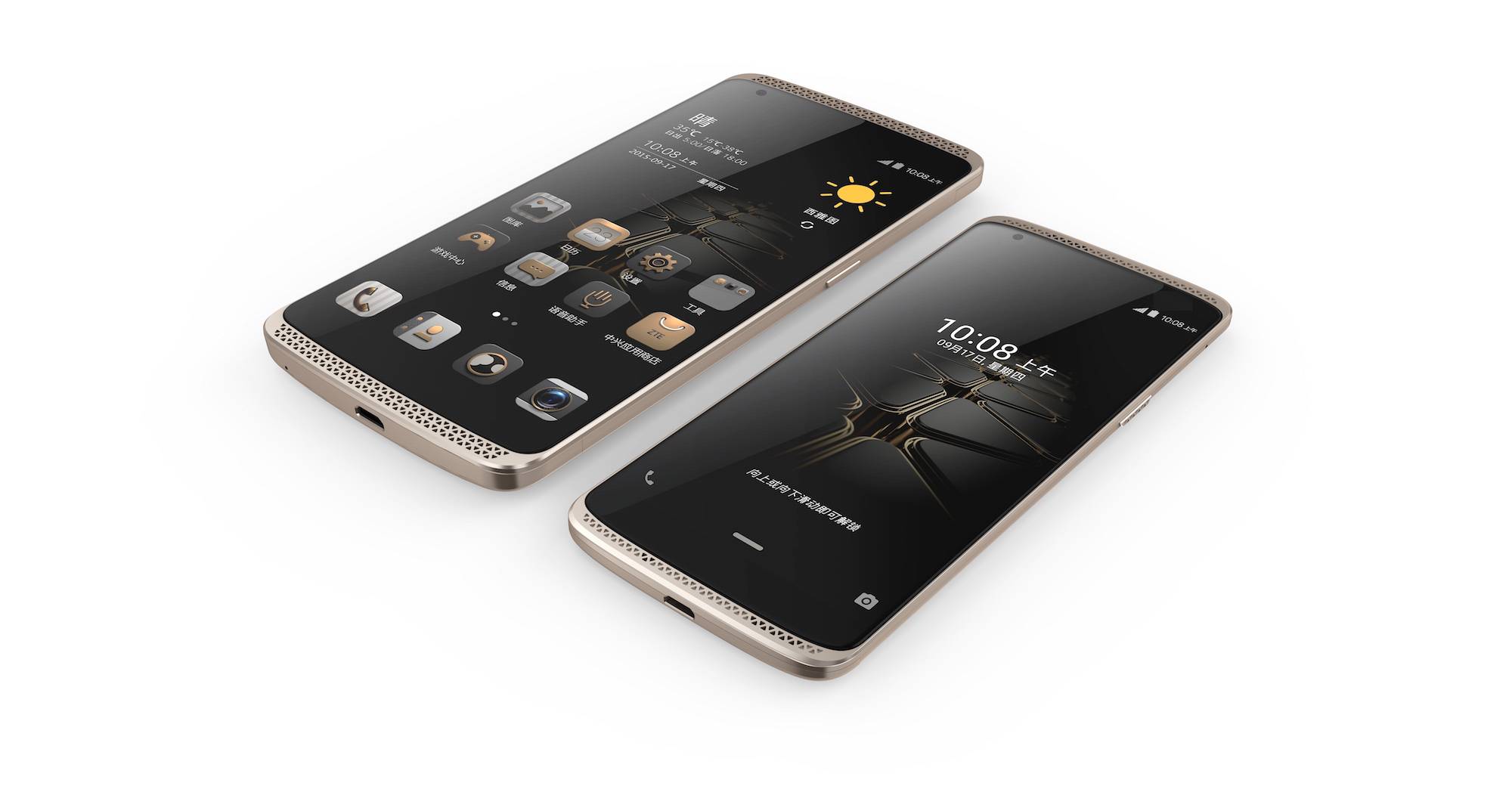 Finally, after months of waiting, the ZTE Axon and Axon Mini are available. These two are joined by the AXON Watch and the AXON MAX. If you may remember, the ZTE Axon was already sighted at and certified by TENAA. It's the same one that we mentioned having triple biometrics (fingerprint, voice control, eye-scan) in China, boasting a 4GB RAM.
In a recent conference, ZTE proudly discussed the AXON flagship and announced when the AXON Mini will be available in other parts of the world. There's also the ZTE AXON mini NBA version that's obviously designed for the basketball fans with NBA images and services. The AXON MAX is another flagship smartphone that comes with a bigger battery and a bigger display screen.
The AXON mini is impressive with its Force Touch technology that can recognize levels of touch. This new tech can be used for enhanced mobile phone experience and smartphone functions. Specs include a 5.2-inch Super AMOLED FHD 2.5D curved-edge screen, Qualcomm Snapdragon 616 octa-core processor, Adreno 405 GPU, 3GB RAM, 32GB built-in storage, 2800mAh battery, memory card slot, 13MP camera, 8MP front-facing cam, dual microphones, and AKM4961 Hi-Fi audio chipset. Making this a highly durable phone is its 3.5mm thin Boeing 787 aircraft-grade aluminum-titanium alloy body. This phone supports several languages, voice translation, voice messaging, as well as, chat functions. It also offers real-time voice translation for English, Korean, Japanese, and Chinese.
These phones will be available in major retail and online stores in China (JD.com and MyZTE) and will arrive in more countries like Italy, Turkey, Spain, France, Germany, India, Australia, Japan, Russia, Singapore, Thailand, and Hong Kong. Phone will come in three color variants like Rose Gold, Chromium Silver, and Ion Gold. As for the pricing, the AXON mini (Premium Edition) will be 2699CNY ($439). The standard Ion Gold and Chromium Silver will be 2299 CNY ($379) while the Rose Gold version will be 2399 CNY (399 USD).
The ZTE AXON Watch has yet to be available this coming October 27, complete with a 1.4-inch Gorilla Glass screen, IP67 -certification, 512MB RAM, 4GB built-in storage, Bluetooth 4.1 connectivity, 300 mAh battery, and Tencent OS. It's another smartwatch model that can be used as a fitness tracker. And like any other smartwatch, you can use this to display several wearable and app notifications. Available starting October 27 on MyZTE store.
SOURCE: ZTE