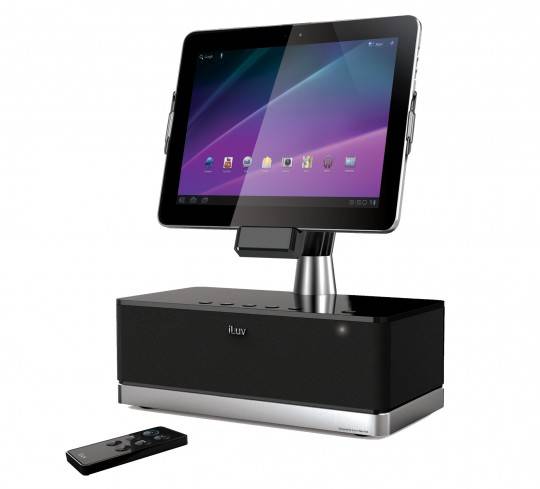 The biggest tech show of the year is almost upon us. It's known as Geek Mecha, Nerdvana and (for those who get the somewhat rare experience of working through it) a bloody nuisance. CES 2012 promises to be at lease as big for Android this year as it was last year, and if you're in the market for a new device or just get a kick out of following the news, prepare to wear out your F5 key starting next week. But what shall we find when we get to Las Vegas? Here are our best guesses.
Quad core is the new dual core
The Asus Eee Pad Transformer Prime got the ball rolling, but it's far from the only Tegra 3 device we've gotten wind of. Expect both high-end smartphones and tablets to get a dual-core makeover on the floor of CES, with HTC leading the way. Its Edge and Ville smartphones are rumored to come out in March or April, so there's a good chance we'll be seeing them or some other variant at the show. Acer and Lenovo are both expected to reveal Tegra 3 tablets, and Samsung is preparing the latest generation of its home-built Exynos processor. This good news isn't just for the high end: dual-core processors should start trickling down into the mid range for products released this summer and afterwards.
High end tablets…
As stated above, Lenovo, Acer and Samsung are all chomping at the bit to update their high-end tablet products. Acer's Iconia Tab A700 and Lenovo's IdeaPad K2 tablets both seem to have 1920×1200 resolutions prepared, and Samsung's successor to the Galaxy Tab 10.1 is rumored to have an astounding 2560×1600 resolution – as much as most 30-inch monitors. Combine all this with thinner frames, more RAM and in many cases LTE wireless connections, and the current generation of tablets looks like a Model T by comparison. Asus isn't resting on its laurels: the long overdue Padfone device may show up in its booth.
…and low-end tablets
Basically, just lots and lots of tablets. Android tablet use is finally growing in leaps and bounds, but the biggest market is small, low-cost tablets like the Kindle Fire and Nook Color/Tablet, both of which have sold millions of units.  Android's strength versus the iPad is in its ability to scale down, not up, and the new magic price for 7-inch tablets is $199. With Ice Cream Sandwich's source code available, even manufacturers without Google's blessing can produce a cheap machine with a true tablet interfce. Expect to see a lot of early hardware at CES running ICS, with a release date aiming for summer or fall. Google might even be working on its own low-cost tablet, but don't expect to see that before Google IO in June.
LTE is here to stay
Three out of four of the major US carriers now have true 4G LTE rollout plans, with Verizon and AT&T leading the way. Now that the infrastructure is present and growing, manufacturers are eager to meet the needs of carriers, who are eager to get customers hooked on data that leaves the old 3G and HSPA+ standards in the dust. With the Motorola DROID RAZR, Samsung Galaxy S II Skyrocket and Verizon's Galaxy Nexus, LTE no longer means a phone with the ergonomics of a brick and 4 hours of battery life. With more worldwide markets introducing LTE connections, expect every major phone manufacturer to strut out Android LTE units for just about everybody.
Google TV is back, baby 
We actually just learned this a few hours ago, but Google has signed up a bevvy of new hardware partners for Google TV, including Samsung, Vizio and LG.  LG will definitely be showing of new televisions with the Android-based system built in, and Vizio will be displaying units behind closed doors. The others may have surprises in store, but nothing's set in stone. With a new ARM-based architecture, there's a high probability of Google introducing some new partner systems itself. Google TV has had a rocky start, but it looks like Google isn't ready to give up the fight any time soon.
Accessories galore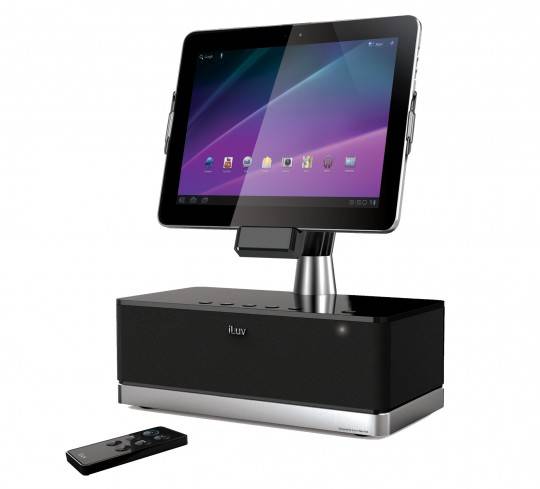 Fortune 100 gadget makers and service companies aren't the only ones at CES. Makers of cases, cables, docks, dongles, extenders and everything else populate their own booths or tables, and with Android dominating the worldwide smartphone market, everyone wants a piece of the action. We're already seeing increased interest in iPhone-style docks and cases for specific popular models like the Nook and Galaxy Tabs, so expect more model-specific accessories than have ever been available for Android devices before. Mobile startups a la Square should finally begin releasing their products for Android and iOS simultaneously. The Kindle Fire should feature heavily in this area.
Android everywhere
Android runs on phones. It runs on tablets and televisions. Increasingly, it runs on watches, goggles and maybe even glasses. The open-source nature of Android makes it a downright perfect starting point for almost any piece of consumer electronics, increasingly widening its scope with every passing product cycle. A free, complete OS with no restrictions and hundreds of thousands of skilled developers is hard to turn down, so why try? Expect to see anything and everything that needs web, apps, connectivity and expandability to run Android, even if it isn't obvious. Client computers, TiVo-style set-top boxes, car stereos and navigation systems, even Internet-connected appliances – you name it, and it's likely that somebody will be powering it with Android. We honestly can't predict what kind of crazy stuff will appear, and we can't wait to find out what it is.
Android Community's CES 2012 coverage starts on Sunday, January 8th, and runs all through next week. Check the CES portal to see all the latest information.