When the Saygus V2 (read as V-squared and not V-two, if you even care) got teased in 2015 at the CES trade show in Las Vegas, and at THAT TIME, it was one phone to get excited about. But it didn't ship in 2015, and it didn't ship in 2016. This time, we're getting some action from Saygus's Twitter saying that they "finally" passed FCC approval tests. Do you still care?
At the time it was teased, the Saygus V2 would have been one of the first phones to have the Snapdragon 801 chipset, a FullHD display, 3GB RAM, 64GB internal storage, dual microSD expansion slots, and an awesome 21MP/13MP camera combo. Read that again in 2017 and it looks heck normal. As the shipping of the phone got delayed, and delayed again, and delayed some more, we wonder if people will still want to get it.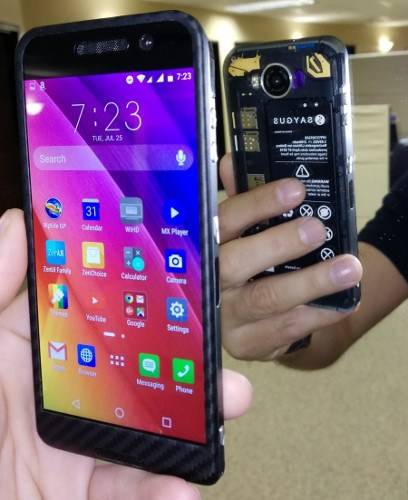 So 2 years after they teased the phone, they have finally gotten FCC approval – which is good news for those who supported the crowdfunding campaign. The phone now has updated specs, sporting a Snapdragon 835 processor, 128GB of storage, and Android 7.1 Nougat software. The RAM, display, cameras, and other hardware remain similar to those shown in early variants.
The question really is, would they still find a market for the Saygus V2? Would people still buy it? We're asking you – our readers, actually. Would there still be a market for the Saygus V2?
SOURCE: @Saygus