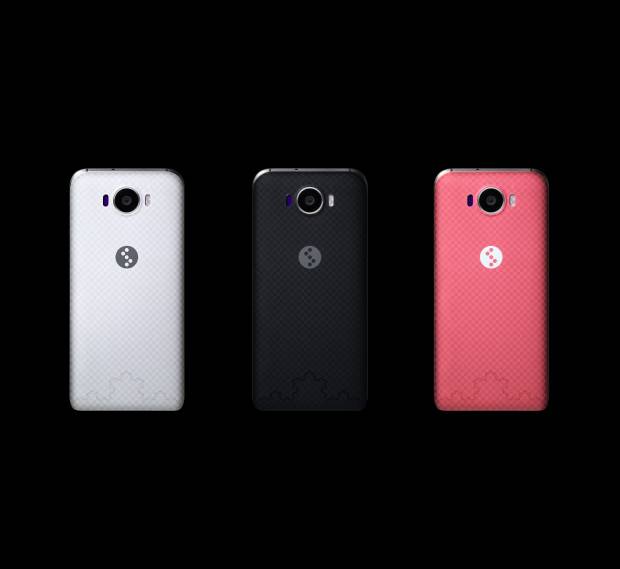 The Saygus phone idea has been around since it was first introduced at the CES earlier this year. It's actually the second Vphone already as a V1 was shown off back in 2009. Unfortunately, the past two attempts to bring a Vphone have failed and the team behind the Saygus is trying again by finally listing the project on Indiegogo.
Turning to crowdfunding sites may finally make the Saygus Vphone a reality. The one million dollar goal and with still a month to raise funds, about 1,456 people have already donated more than $867,000. All of those money were raised within twelve hours. That's an impressive record we're hoping the Saygus phone will finally become a reality. No excuses now because the money is in the bag.
The Saygus V SQUARED phone features a 64GB base storage, Harmon Kardon sound technology, wireless HD beaming, dual SIM support, two microSD card slots for storage expansion, and 13 megapixel front-facing camera, and a 21 megapixel OIS camera. It is expected to make a massive change in the mobile industry once it's released. With 15 exclusive technologies and features, the V SQUARED  is one special smartphone to look forward to. The two SD card slots can provide up to 464GB of localized storage (64GB on-board plus another 400GB of expandable storage). That's a lot of storage space, almost half terrabyte, I'm not sure if anyone can fill it all up.
The V SQUARED can very well rival the other premium Android smartphones today thanks to its Qualcomm 2.5 Ghz Quad Core Snapdragon processor, IPX7 waterproofing, and 4K shooting capability. As in the past, Saygus also partnered with Harman Kardon to provide 3D audio experience from the phone.
HDMI connectivity allows wireless HD beaming. With a 60 Ghz dongle, you can send images or videos to a TV or monitor via wireless streaming. It's a first from a smartphone and in HD quality but the technology is already common these days. The developers said the Saygus is 100% lag free so you can enjoy gaming on a bigger screen.
Some more exclusive features of the smartphone include a 3100 mAh Amprius Removable Battery, World Phone capability (GSM/CDMA/LTE), Sunlight Viewable Arctic Link lll, Side Fingerprint Scanner Technology, Edge-to-Edge Borderless Screen, Wireless Inductive Power Charging, Fractal Antenna Technology, Armored Online Mobile Security, Noise Canceling Cypher Sound Technology, and Wireless Inductive Power Charging (Qi). The phone also features an advanced power saving chipset for 50% improved battery life and will be available in pink, white, or gray.
Check out the Saygus V Squared page on Indiegogo for more details. You can also donate if you think this smartphone should become a reality.
SOURCE: Indiegogo
This is a crowdfunded project, and as such may not deliver what its creators initially promise. Most crowdfunding sites, like Kickstarter and Indiegogo, have policies about what happens to your money if the project fails to deliver on its goals, but choosing to back a project is inevitably a risk. Android Community's reporting on crowdfunded projects should in no way be seen as an endorsement, unless specifically stated, and we recommend closely examining the terms and conditions to understand your individual rights as a backer before making a pledge.