So the Mobile World Congress 2017 at Barcelona has come and gone, and what have you got to show for it? For the discerning Android information accumulator, you should have much, much more than the knowledge of new smartphones. Sure, most will know that we now have with us new flagships in the LG G6, the Huawei P10 and P10 Plus, and the Sony Xperia XZ Premium. We also have new phones like the Moto G5, the Nokia 3 and 5, and the Blackberry KEYone, among others. Heck, we even a new Nokia 3310 to play around with.
But if you look closer, MWC 2017 offered us much more than smartphones, and we're here to look at the information that might have slipped by you because they weren't about smartphones. Here's your curated roundup of everything else announced at the MWC 2017 that wasn't a smartphone.
Tablets
On the top of this list is the Samsung Galaxy Tab S3. The Korean giant has indeed decided that it would launch the Samsung Galaxy S8 at a standalone event this year, so the MWC stage was clear for the Samsung Galaxy Tab S3 tablet, which most people will say is Samsung's Android take on the iPad Pro.
The Galaxy Tab S3 has a 9.7-inch Super AMOLED display with a 2048×1536 resolution, powered by a Qualcomm Snapdragon 820 chip, 4GB RAM, and 32GB internal storage with microSD card expansion. This will all run under an Android 7.0 Nougat-flavored with Samsung TouchWiz skin which – depending on the user – could be very good or very bad indeed. The tablet also brings a quad-speaker set tuned by AKG audio, and pins on the back for attaching accessories.
Lenovo announced a whole family of tablets targeted, err, at your whole family. The Lenovo Tab 4 range includes the Tab 4 8 and the Tab 4 8 Plus, and then the Tab 4 10 and the Tab 4 10 Plus. You obviously see what's happening here, with Lenovo giving you a beefier option in specs and in screen size.
The Tab 4 8 and Tab 4 8 Plus are aimed at your kids, if you're looking for a tablet for them to use. They sport 8-inch display, with the standard one having a 720p resolution and the Plus variant giving you a better WUXGA 1920×1200 resolution. The standard variant is powered by a Qualcomm Snapdragon 425 and the Plus variant by a Snapdragon 625 chipset, both powered by a 4,850mAh. And very like Lenovo, you obviously get options on RAM and internal storage.
It's the same story with the Lenovo Tab 4 10 and 10 Plus. The specs are relatively the same, except that you get a 10.1-inch display and a beefier 7,000 mAh battery.
Chipsets
The MWC is also a stage for the companies that supply the processor chips for your smartphones, because this is probably one of the first considerations when buying a new phone. And at MWC 2017, we saw most major chipmakers take part – Qualcomm, Exynos, and Huawei – plus a new player in Xiaomi.
We got our first taste of the popular Qualcomm Snapdragon 835, ironically not with Samsung but with the Sony Xperia XZ Premium. The SD835 was made in Samsung foundries under the trendy new 10 nanometer process – this is why Samsung has major dibs on the first batch of SD835 chips that will be manufactured, using them on the Samsung Galaxy S8 US variant what will be launched end of the month and will probably ship around April. Sony said that the Xperia XZ Premium will be available late April, and that is probably later than the Galaxy S8's ship date – the price to pay for using the SD835.
Samsung also announced its own Exynos 9 8895 chip, built under the same 10 nanometer process the SD835 was built with, and probably in the same foundries. The chip is comparable in performance to the SD835, and will power most of the international variants of the upcoming Galaxy S8. Interestingly, Samsung wants to peddle the Exynos chips more – and they are rumored to have shown untethered VR headsets powered by the Exynos chips at MWC 2017. Only Meizu uses Exynos chips other than Samsung's phones, so Samsung may be looking for other manufacturers willing to use their Exynos chips.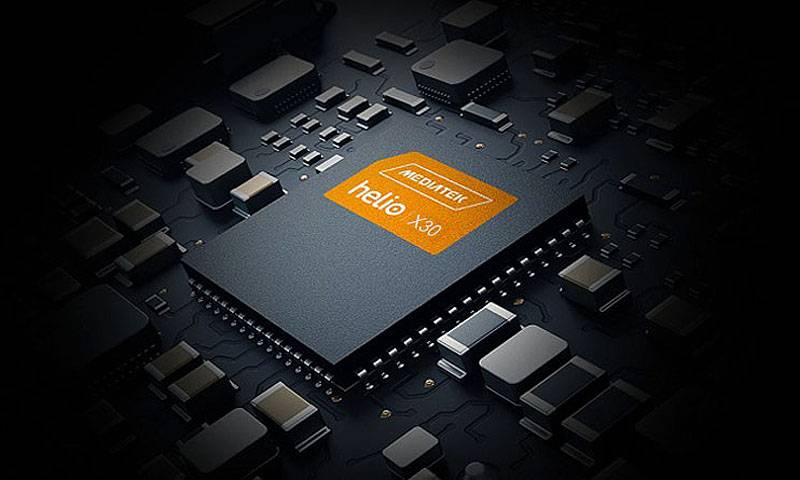 MediaTek launched their new flagship chipset at MWC as well, unveiling the Helio X30 deca-core chipset. While people might seem awed at the 10 cores in the processor, in the performance department it will still lag a little bit behind the competition, namely the Exynos 8895 and the SD835. It is made, though, under the same 10nm process that seems to be the trend these days, and this chipset will be more seen in the China and Asian market where MediaTek has a better foothold. The company would probably wish, though, that their product will be taken up by the more popular and visible brands, given that the Helio X10, X20, and X25 did not get much traction in the global market.
Xiaomi is the new player in this market, but it is kinda strange since they technically were not at MWC 2017. They still made the news, though, with the announcement of a new phone – the Xiaomi Mi 5c – powered by their new chip, the Surge S1. The Mi 5c is an updated version of the Mi 5, but it's the Surge S1 chip that we're interested about. It boasts of an octa-core CPU using an ARM Cortex A53 cores, arrayed in big.LITTLE architecture that has four 2.2GHz cores to handle the heavy lifting and four 1.4GHz cores work for standard apps and workload. A Mali T-860 MP4 graphics chip is in support, and has 4K video capabilities. The Surge S1 has 32-bit DSP supporting Voice over LTE (VoLTE) and 16kHz sampling to deliver high-quality audio and voice calls.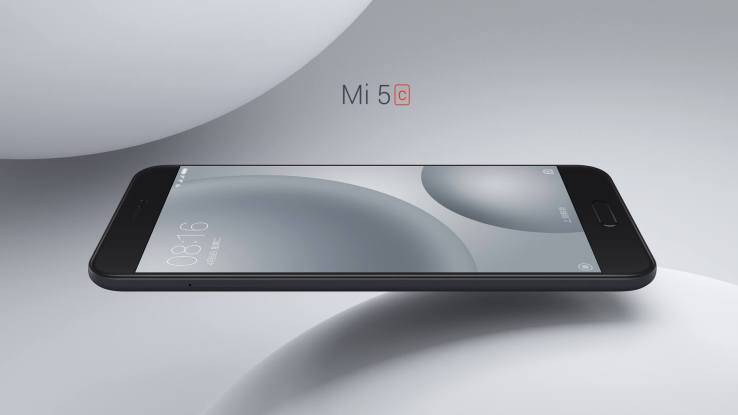 Wearables and VR
We pretty much know that Motorola will be out of this market for the foreseeable future, so we won't be expecting any new Moto 360's for quite a while. But there are still other brands who are willing to take on the smartwatch and wearables market, like Huawei.
Huawei announced the new Huawei Watch 2 and Watch 2 Classic at MWC, to show that not everybody has given up on the smartwatch. The Huawei Watch 2 is made out of metal with a thermal plastic band, while the Huawei Watch 2 Classic sports a metal build as well, but it comes with a leather strap. You get a 1.2-inch AMOLED display up front, and inside there's 768MB RAM and 4GB of non-expandable internal storage. The device is powered by a quad-core Snapdragon Wear 2100 SoC, and it runs Android Wear 2.0. This smartwatch is water and dust resistant with IP67 certification, meaning you can submerge it under water up to 1 meter for 30 minutes. A 420mAh battery keeps the lights on.
In another smartwatch-related announcement, Withings – which has been acquired by Nokia a while back – is looking to be integrated straight into the Nokia brand, and that the Withings ecosystem of connected products will launch under the Nokia brand in early summer of 2017. If you didn't know, Withings has a rather large catalog of fitness products, connected scales, trackers, blood pressure monitors, thermometers and home cameras. It will be interesting to see these launch under the Nokia brand this year.
Lastly, Samsung found time to announce a refresh of the Samsung Gear VR, this time with a Controller. The VR market is gaining momentum, and Samsung wants to make sure that it can keep up with this market by providing an update to their mid-tier, smartphone-powered VR headset. The inclusion of a handheld controller will give users a better experience given more actions and control with the handheld accessory. Read our coverage on that new device here.