LG has had a rather tough 2016. It designed the LG G5 at the height of the modular smartphone fever. Unlike the stillborn Project Ara, LG was able to deliver. But, as it turned out, that modular smartphone hype was really just that: a hype. This has left LG reeling at the lukewarm reception of its early 2016 hero but also inspired by the more positive response to the more traditional LG V20. So LG went back to the board room and asked "what do users really want?". And LG's interpretation of the answer to that is the LG G6, a no-nonsense flagship that promises you the heavens and almost delivers it too. Almost.
A new vision
LG has poured a lot of resources, from R&D to marketing, on the LG G6's screen, it that investment definitely paid off. The G6's display is gorgeous the way it stretches over almost the entire face of smartphone. As you might have heard to death by now, LG calls this feature "FullVision", but it doesn't really capture the full measure of what LG achieved here.
When it asked users what features their ideal smartphone would, many unsurprisingly answered a larger screen but not a larger phone. Two qualities that are normally mutually exclusive. LG's own studies revealed that people still preferred to use their smartphones with one hand, but the growing sizes of devices have made that almost impossible, even painful. So LG's challenge, much like most smartphone makers these days, is to combine those two together. And, of course, the solution is to reduce the size of the bezels surrounding the screen.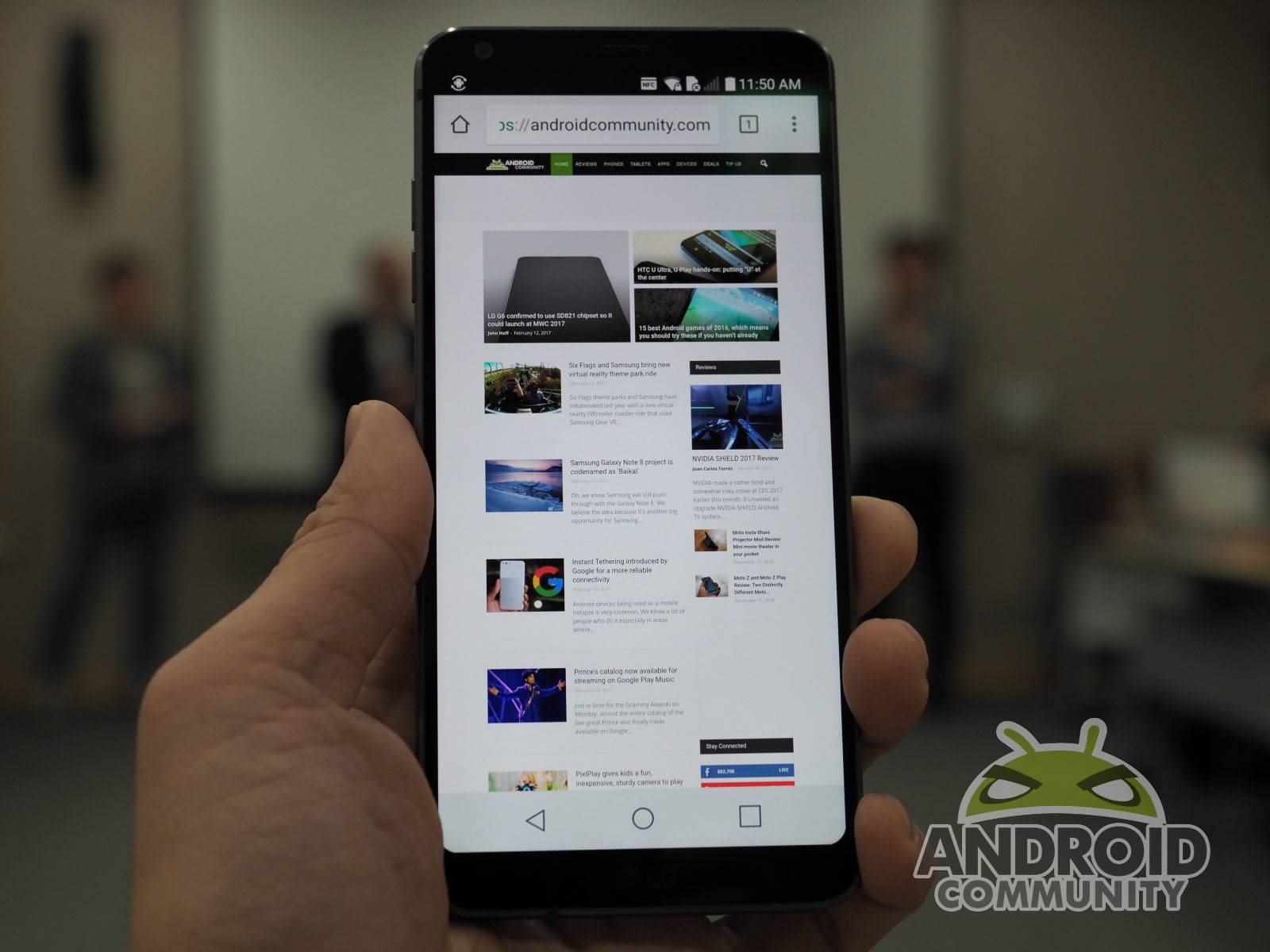 It didn't achieve the same screen-to-body ratio as the Xiaomi Mi Mix and you can still see some bezels, even at the sides. And that's not because it couldn't. It turns out, LG isn't exactly a believer of the "edge display". Its studies showed that, in practice, such smartphones were uncomfortable to hold and are more susceptible to shattering because the glass is exposed at the sides. Rather than treat it completely as a foe, LG treated the bezels as a safety net instead.
So LG stretched the panel at the top and bottom edges instead, all while keeping the LG G6 nearly the same size as the LG G5. In fact, the G6 is actually shorter and narrower, though a bit thicker. The LG G5 measured 149.4 x 73.9 x 7.7 mm while only having a 5.3-inch screen. The LG G6? 148.9 x 71.9 x 7.9 mm and with a 5.7-inch screen. Naturally, this made the screen longer than most smartphone screens, introducing what is basically a new aspect ratio. And, like the remaining side bezels, that's not by accident either.
Half and half
LG reuses the QHD+ acronym to refer to the LG G6's 2880×1440 resolution. You've probably heard it before, but it bears repeating. This produces an aspect ratio of 18:9, practically 2:1. You can cut the display in half and it would produce two squares, a fact that LG is using to great advantage.
The G6's FullVision screen has more room for content, that's for sure. But it also has more room for the user interface. This allowed LG to introduce some features and apps that, while possible on any screen, would have greatly reduced the amount of available space for the actual content. Take, for example, the camera app. Most users would switch between camera and a gallery view when trying to review the shot that they just took. But because there is practically 320 extra pixels compared to a regular QHD screen, LG was able to dedicate that for a "film strip" preview of recent shots.
The 18:9 ratio also shines in split-screen multi-tasking. You get a lot more content with two squares compared to two narrow portrait rectangles. It also works well within apps that can split their views, like a whimsical camera app that lets you overlay another image to make a more creative composition.
You might wonder how most content will behave under this odd aspect ratio. Most content are designed for conventional ratios, like 16:9, and may look weird or behave incorrectly in the LG G6's bigger world. LG thought about that too and introduced a compatibility mode for that very purpose. All it really does is to increase the height of navigation panel from 1.3 inches to 2.
'Til death do us part
LG has finally given in and delivered a feature that its fans have always wanted: high dust and water proof ratings. Though users are unlikely to take their smartphones to the shower or the pool, unless they purposely want to test out its survivability, they still want some peace of mind that their $600 or so device won't be as fragile as glass. The LG G6 boasts of the highest IP68 rating, which means it is completely sealed against any dust and can survive in water, except salt water, for 30 minutes up to a depth of 1.5 meters. And, yes, it comes at the expense of a removable battery.
To keep the phone sealed as well as reduce its overall size, LG switched to using a lithium polymer battery, or "LiPo", instead of the more traditional lithium-ion pack. This kind of battery, however, is also only embedded and non-removable, unlike the li-ion kind. As a trade off, LG is adding wireless charging capabilities, with one important caveat: it's only available in the North American markets. Like its rival Samsung, LG supports the two competing wireless charging standards, the WPC and the PMA. And, since it's charging wirelessly, LG says that its completely safe to charge the LG G6 even when wet.
While the LG G6 isn't exactly what you'd consider rugged, as it doesn't meet any MIL-STD certification, it still has a few tricks to help the smartphone survive in case of an unsavory fall. Specifically, the long FullVision screen's corners are rounded, unlike the straight angles of most screens. This isn't merely for aesthetics. LG says that it adds an amount of durability and balanc and reduces the risk of damaging the screen because it spreads the force of impact. This is actually the same principle applied in making smartphone corners curved rather than straight.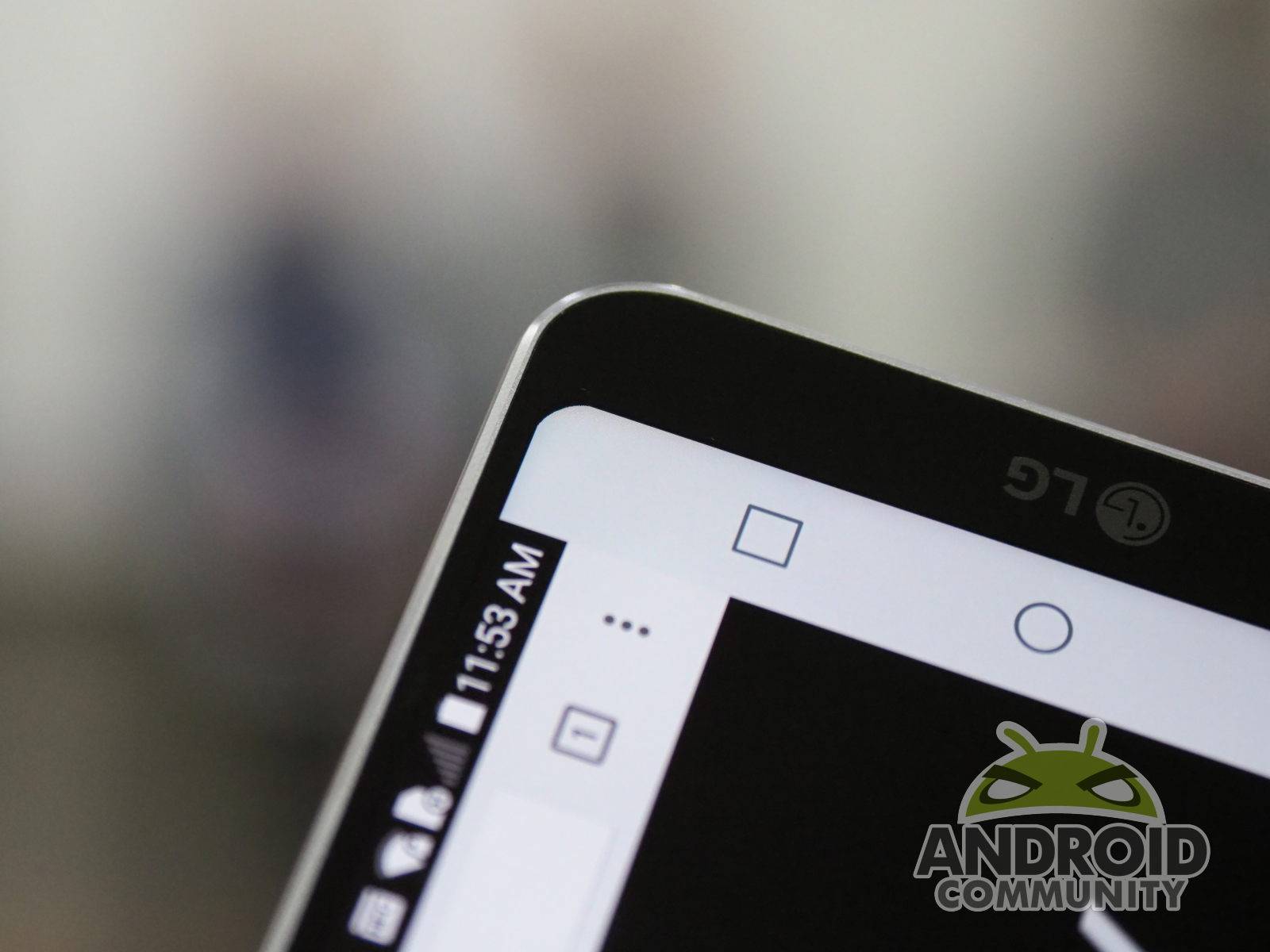 Built to perform
Reliability also means being able to accomplish the tasks users give it without breaking down. As a champion smartphone, the LG G6 definitely fits the bill. There's a bit of a controversy regarding LG's use of the Qualcomm Snapdragon 821 instead of the latest Snapdragon 835, but, at the end of the day, the latter won't be available to any OEM other than Samsung until April. LG would have lost more than just a window of opportunity for little benefit. The practical performance advantages of the Snapdragon 835 has yet to be judged with actual devices, which isn't going to be possible until the Samsung Galaxy S8 launches. For now, the Snapdragon 821 is pretty much the creme a la creme anyway.
The LG G6 has 4 GB of RAM and 32 GB of storage. That last part is going to be one of the more contentious flaws of the smartphone. While users probably didn't respond "more internal storage" in LG's survey, it's probably because they expect it to be a given anyway. 32 GB is cutting it close, as Samsung learned the hard way with the Galaxy S6 and Note 5. Of course, LG provides a microSD card slot to compensate, but it's really a band-aid rather than a proper solution. SD card speeds are currently still significantly slower compared to internal storage, usually eMMC or UFS. Strangely enough, LG does have a 64 GB model for limited markets, a point we'll revisit again later.
The G6's performance isn't limited to its raw processing power. It is also demonstrated in its ability to entertain. Its larger than normal screen and almost non-existent bezels immediately make it suitable for watching videos or viewing pictures in greater detail. That is augmented by the G6's support not only for HDR10 but even Dolby Vision, a cinematic technology that goes beyond HRD10's 1 billion color gamut to 64 billion. And if you're worried about content that actually takes advantage of this technology, Netflix and Amazon Video already have a couple of original series and movies tuned for Dolby Vision.
Audio is something the LG G6 takes great pride in. Following the LG V20, the G6 bears a Quad DAC system that aims to greatly enhance the audio experience by removing as much audio noise as possible. Of course, like in the V20, you'll need a matching pair of earphones to make use of that feature. You'll also need a Korean or Asian model to avail of that feature as well. Audio recording is also something that the G6 tries to learn from the V20, to some extent. Unlike the V20, it only has two microphones for recording audio, but both only work to record stereo sound when you're holding the phone in landscape. Hold it upright and only the top mic goes into action. But as with the V20, you can control much of the audio recording settings through the camera's Pro mode.
The icing on top is that the LG G6 is also the first smartphone outside the Google Pixel to officially ship with Google Assistant. Of course, Google's smart personal assistant is unofficially available on some rooted devices, but it still says a lot that LG got dibs again on another Google feature.
A different kind of view
The camera is something that LG took great pains to improve, or rather just one particular aspect of it. Since the G5, the company has been putting dual cameras at the back of their high-end smartphones but not like the way Huawei or Apple does it. Instead of combining an RGB and monochrome sensor, LG's two cameras are both full-color sensors, differing in the angle of the lens as well as the megapixel. The regular angle camera has a higher megapixel count than the wide-angle camera.
With the LG G6, those megapixel counts have been made equal. According to LG, its users love to take wide-angle shots but didn't love the fact that the quality is lower than a regular shot. Now both cameras have the same 13 megapixel sensor. In addition to the improvement in quality, making the two equal also meant that there is no longer a jarring effect when switching between regular and wide-angle modes. You see the exact same thing, with the exact same settings, quality, and color reproduction, whichever mode you choose.
That said, that is really the only upgrade that the G6's camera has over its predecessors, though some might even consider it a downgrade of sorts. Both the G5 and the V20 had a megapixel sensor at the back, but the two had to meet midway somewhere to make them equal. Perhaps it will be the 100-degree wide-angle 5 megapixel front camera that will dismay true selfie lovers. It's no higher than the V20, but in a selfie day and age, some might find that a bit too limiting. Perhaps even more disappointing are the features that one might have come to expect in some high-end smartphone cameras. For example, HDR support for video recording is inconsistent, promised to work only in 1080/60p. Optical image stabilization also only works for the regular camera and not for the wide-angle one.
On a somewhat related note, LG is boasting how it has gotten rid of the camera bump as well as the fingerprint sensor hump. It did so by making the G6 just 0.2 mm thicker. It's not a big enough change to make it uncomfortable to hold the phone, but significant enough to add to an overall sense of beauty to the device.
A case of schizophrenia
The LG G6 narrative will talk about how it has listened to its users to help determine what goes into the G6 and what doesn't. Perhaps it listened a bit too much. Not only do different users have different needs and wants, different market also follow different trends most of the time. So don't be surprised, then, to find out that the LG G6 will vary in some ways depending on where it's sold.
For example, the Quad DAC feature is being made available only for units sold in South Korea and select markets in Asia. Dual SIM support is being limited to markets like EMEA and CIS. Some markets will enjoy 64 GB of storage from the get go but most will only get 32 GB. And wireless charging is only available for North America. LG says that these features are more valuable to some markets but not in the others. There is probably some business sense in producing different SKUs for different markets, but knowing what others will have but they won't will surely spark some jealousy regardless.
Wrap-up
The LG G6 is gorgeous, spacious, but also a bit capricious in its choice of supported features. While most companies will naturally claim that they take user feedback into account, LG is trying to show that those are more than just empty promises.
Its FullVision display delivers one of the most sought after qualities of a smartphone without going overboard. And itts 18:9 ratio is more than just a gimmick and makes you wonder why no one thought of it before. And while the switch to a Gorilla Glass 5 protected non-removable back might disappoint faithful followers of the removable battery order, you end up with a premium smartphone that feels great just as it looks great.
The G6, however, may have missed a few marks along the way and it remains to be seen if LG's analysis of the market, especially regional markets, truly reflects the deepest desires of the users and, more importantly, buyers.
LG G5 vs. LG G6
iPhone 7 Plus vs. LG G6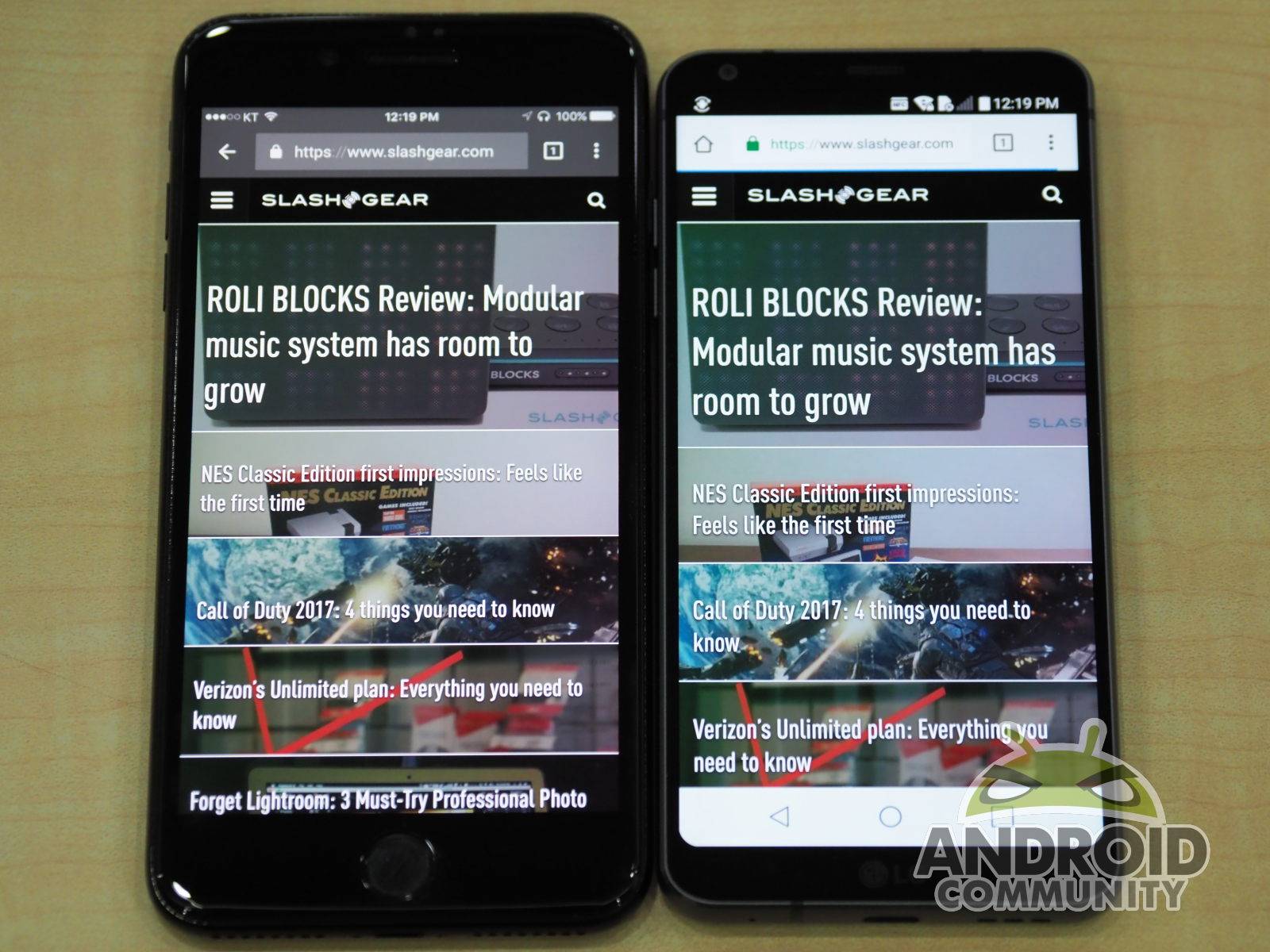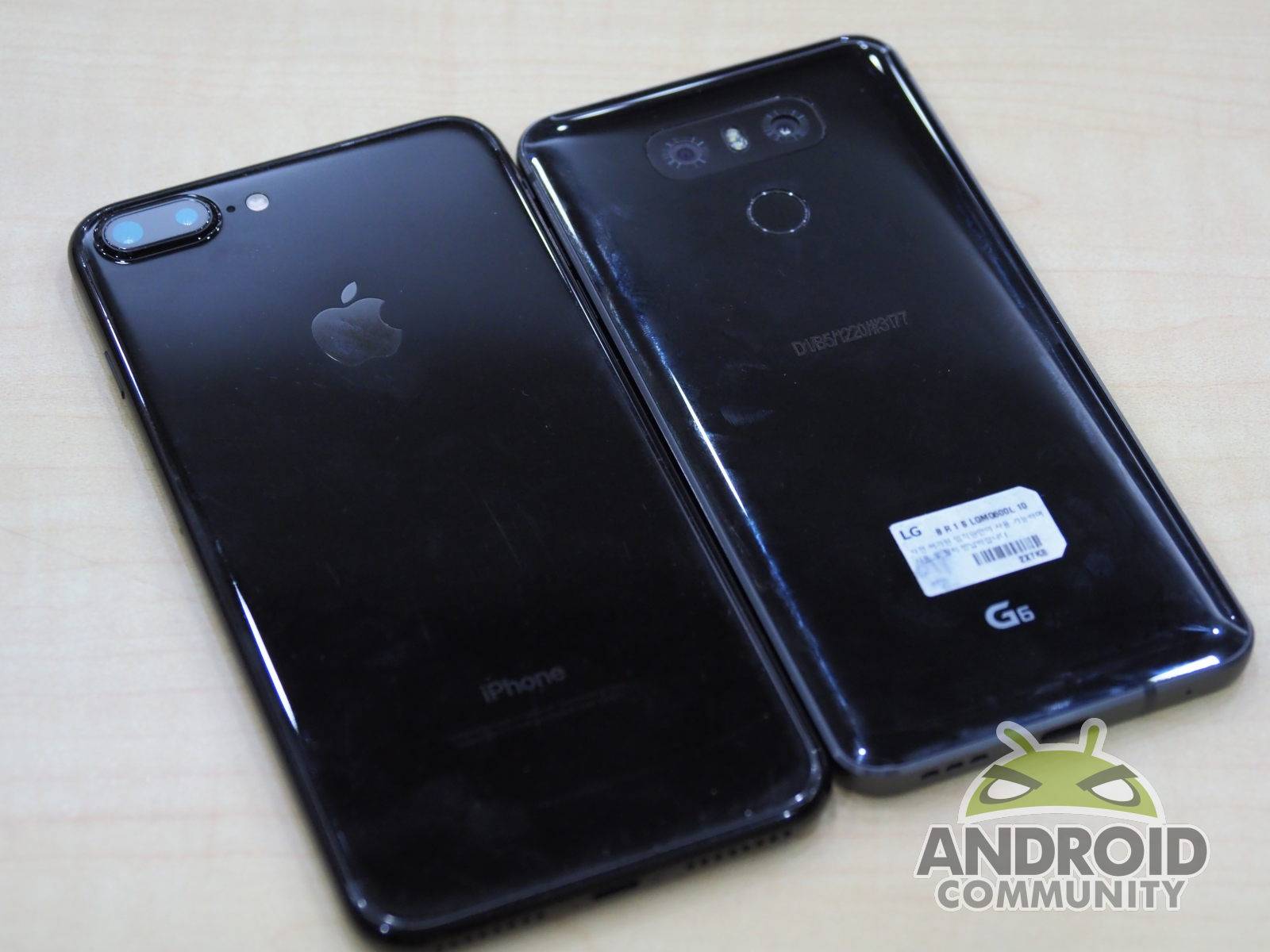 iPhone vs. G6
LG G6 vs. Google Pixel vs. Huawei Mate 9 Porsche Design