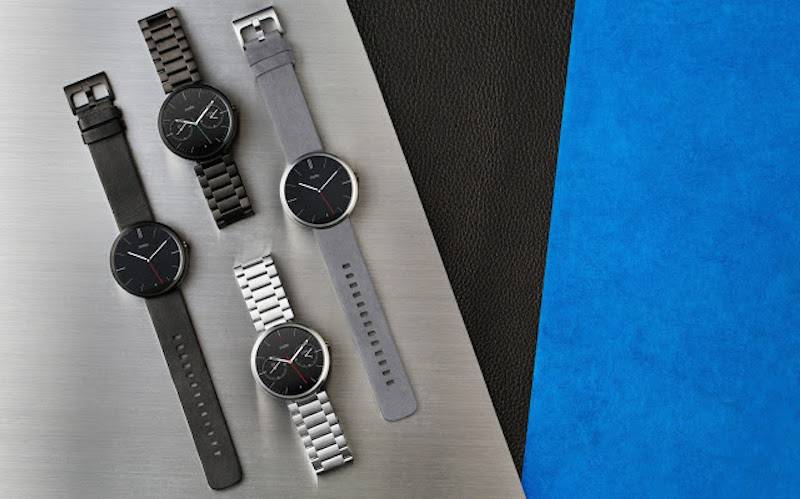 While waiting for the next-gen Moto 360, Motorola is still aggressive in marketing the current model. It was recently given a price cut on Google Store. We've reported several sightings already like that one popping up at Bluetooth SIG and a leaked photo on Weibo.
We already know what the latest Android Wear update would bring to wearables: WiFi support, gesture control, drawing of emoji, Google Play Music browsing, and new notifications among others. We also mentioned that that Moto 360 will be getting WiFi support after the Android Wear update but unfortunately, the roll out was delayed for unknown reasons.
Android developer Wayne Piekarsk said that the over-the-air (OTA) update for the Moto 360 is finally rolling out today. It will be done in batches so don't be frustrated if you haven't received the update yet on your Moto 360. It might take a few days before you get the much-awaited notification.
As expected, this particular Android Wear software update will allow quicker access to contacts and apps, longer battery life, and new Moto Body features. You'll be able to use Scroll with Gestures, Instant Emoji Masterpieces, WiFi support, and the Always-on Mode now.
Notifications will start appearing at the bottom of the small screen even if you're using another app. For health and fitness enthusiasts, the Moto Body is a new feature that helps you achieve your goals. It will help you stay on the right track when it comes to starting a healthy and active lifestyle.
SOURCE: Motorola, Wayne Piekarski