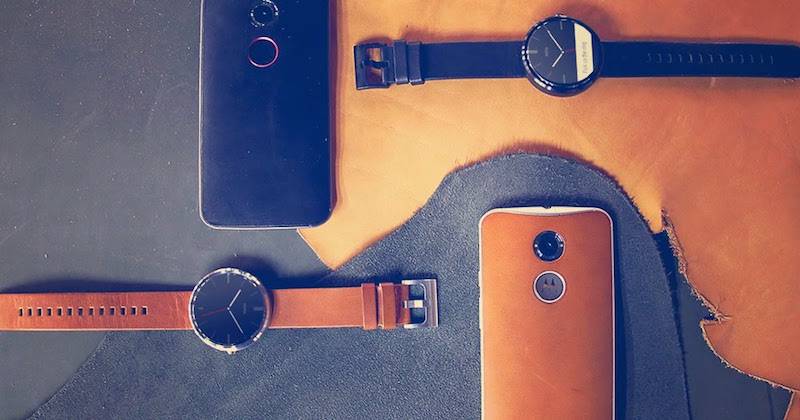 While we're waiting for the second-gen Moto 360, you can still choose to buy the original model for a discounted price from the Google Store or customize one in Moto Maker. Or you can also wait to upgrade your smartwatch as a new Android Wear software update was recently announced by Google. Official update should roll out anytime soon.
Just like the Sony Smartwatch 3 getting the new Android Wear features, the Moto 360 will also receive WiFi support, phone free usage, hands free gestures, and quick drawings into emojis. With WiFi support, you can receive SMS and incoming call notifications as long as you are connected to a network. Flicking of the wrist will scroll between notifications or cards of information you want to see. Without having to touch the screen, you can view the previous item or move forward. Emojis are more fun now as you can just draw something on your small smartwatch screen. Your Moto 360 will transform it into an emoji to send to your contacts as an SMS reply.
Perhaps the most important feature of the software update that Moto 360 users will find more useful is WiFi support. Smartwatch only used to work over a Bluetooth range but with WiFi support, you can now leave your phone at home.
An interesting discussion was started over at Reddit when someone excitedly shared that the Moto 360 will get WiFi connection. Other redditors were quick to respond that there was never a doubt smartwatches will get it because there's always been a WiFi chip inside and that it's only disabled. Moto 360 uses Texas Instrument's OMAP 3 processor which actually has WiFi built into the SoC.
Someone commented that this not an unreasonable move because of the poor battery life of the Moto 360 but others replied by saying that battery improved since the Android Wear 5.0.2 update. Based on the comments that followed, Moto 360's battery has greatly improved compared to before so the WiFi function is more than welcome.
It seems the speculation whether the Moto 360 will have WiFi or not is over. The Motorola smartwatch is definitely getting it.
VIA: Reddit
SOURCE: Motorola