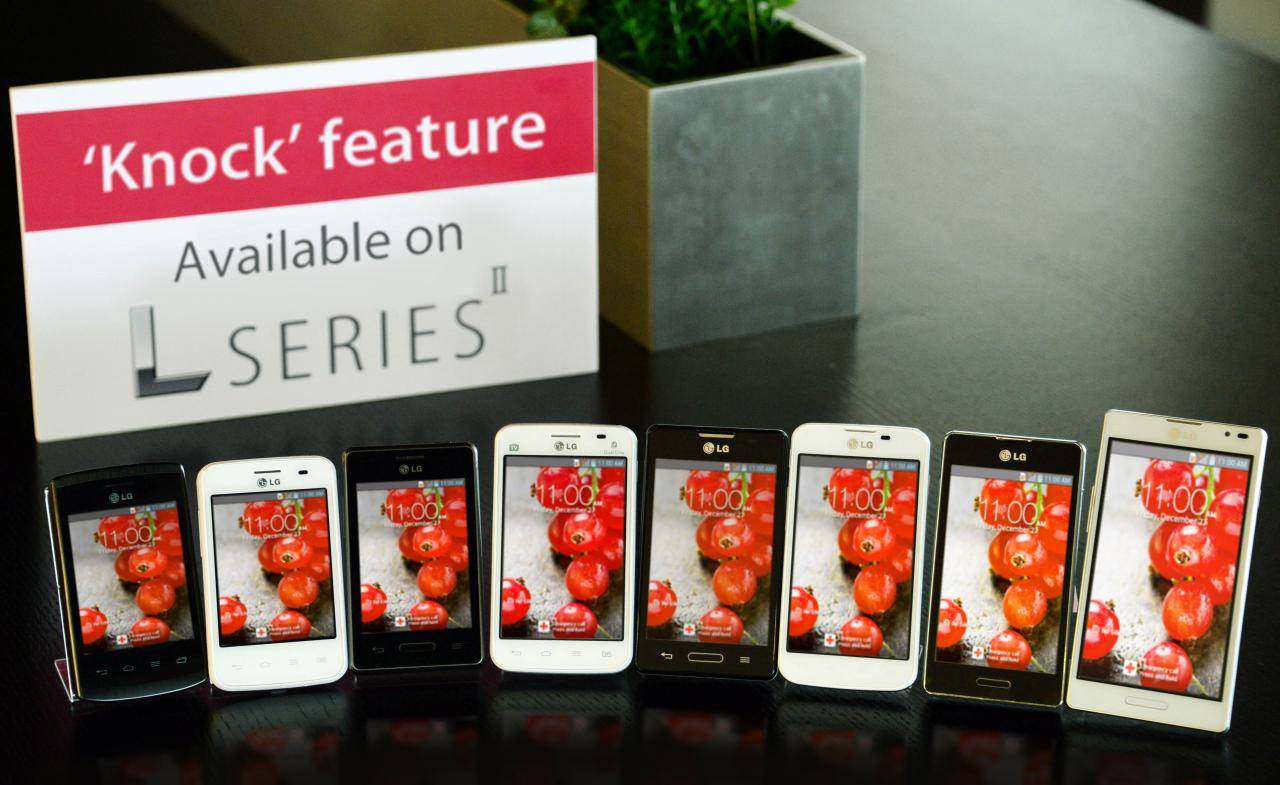 When one stumbles upon a winning formula, it makes sense to try to squeeze as much out of it as one can. That is the strategy that LG will be employing as it spreads its new KnockOn feature not only to its premium devices but also to the low to mid range Optimus L Series II.
"Knock", which is the new official name of the feature once known as KnockOn, allows users to unlock and subsequently lock a device with a simple double tapping gesture. The feature was a necessity on the LG G2 where it first appeared, considering the power button is on the rear of the smartphone, another unique feature of LG's flagship. Knock was also implemented on the LG G Pad 8.3, the company's latest tablet, as well as the curved LG G Flex smartphone. It also made its way to the gigantic LG Gx phablet that was announced a few weeks ago.
The ease of use and popularity of the feature has led LG to declare Knock as a standard feature in its future key devices. But more than that, the manufacturer has also decided to bestow the feature on its less powerful devices. The Optimus L Series II line is, in a way, also a continuance of another winning formula. The original L Series boasted sales of 10 million units in the first 10 month and LG wants a repeat of that success with another batch of budget smartphones.
LG's Knock feature will be arriving via a global Maintenance Release on devices such as Optimus L1 II, Optimus L4 II, Optimus L9 II and more. The rollout will start in January, but actual availability and model compatibility will still depend on market and carriers.
VIA: SlashGear