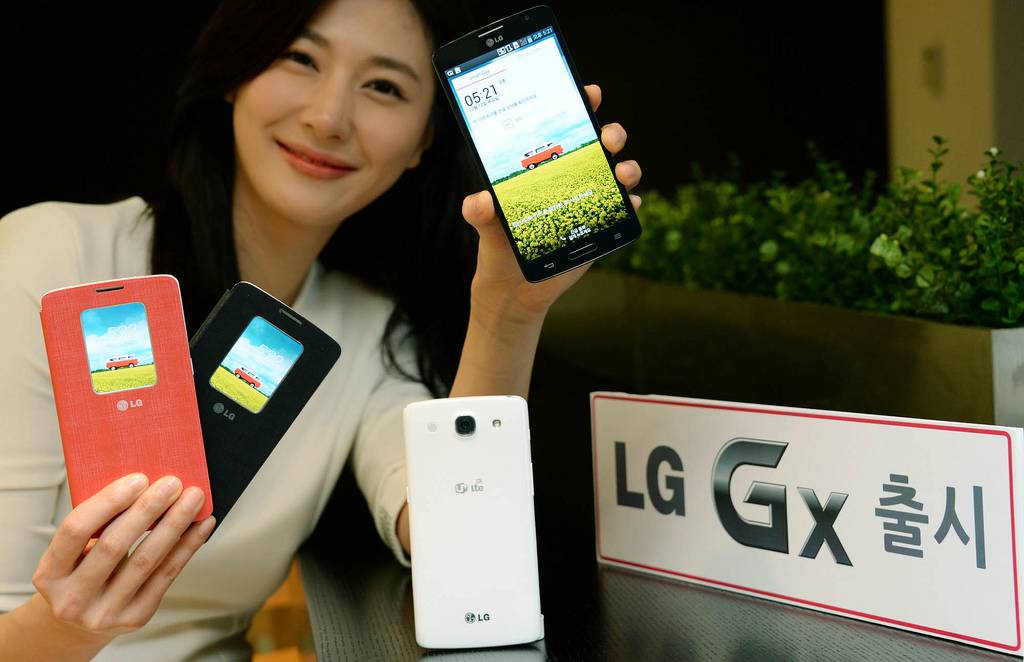 While we might be waiting for LG's next big smartphone reveal, the company has contented itself with making an announcement that almost feels like a dance step. Taking one step backwards and two steps forwards, the LG Gx marries the G2's software features with hardware that sounds reminiscent of early 2013.
In terms of hardware, the LG Gx is quite moderate but definitely not a pushover. The processor is a quad-core Qualcomm Snapdragon 600 paired with 2 GB of RAM and has a storage capacity of 32 GB. The screen is a spacious 5.5-inch Full HD display¸though no exact resolution has been given. A 13 megapixel camera is found on the rear while a 2.1 megapixel one is on the front. Aside from the slightly more powerful 3140 mAh battery, the hardware pretty much sounds like the Optimus G Pro, LG's flagship before it dropped the "Optimus" brand for its premium devices, starting with the LG G2.
What makes it different, then, is that LG slapped on more modern software features on top of the Gx hardware. In particular, it borrows a few things from the G2, such as the KnockOn locking and unlocking gesture and Guest Mode privacy feature. LG's Smart Memo app also makes an appearance in the Gx. On its own, the device also offers some other conveniences like Media Time, which automatically shows media apps and options when an earphone is plugged in, Q Remote for controlling compatible appliances and electronics, and phone alerts that show up even the LG Gx is streaming content to a TV or set top box over WiFi.
LG has left a few details still shrouded in mystery, however. For one, it mentions that the LG Gx runs Android Jelly Bean, though it makes no mention of which version. It is, also, quite disappointing not to see it running the latest Android 4.4. Another unknown at this time is pricing and date of availability and whether LG plans to take the Gx outside of the Korean market.