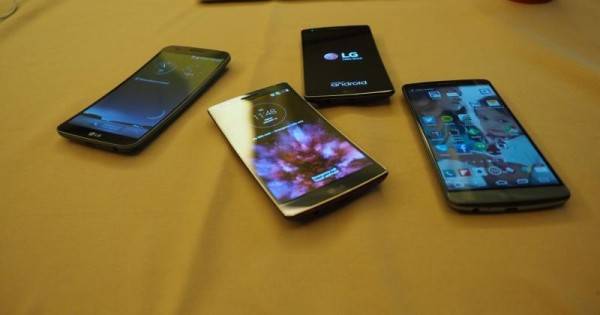 It may be too early for a follow-up but the other South Korean giant, LG, is rumored to be working on the G FLEX 3. The previous model was only introduced last January so the next-gen is not expected this soon. No confirmation yet about the new device but we've got some important details about it including a fingerprint scanner, a 6-inch 2K screen, and a 4GB RAM.
We learned that the LG G Flex might have a 6-inch screen with 2K display, Qualcomm S820 processor, 32GB built-in storage, 20.7 megapixel rear camera, 8MP front-facing camera, fingerprint scanner which could also be the power button, and a metal body. This kind of leak is actually super early since the smartphone is believed to be scheduled for a March 2016 release. That's less than a year from now but this phablet seems to be gaining early media attention now.
Others may comment on the Snapdragon SD820 processor which may cause possible heating issues but as we already said, Qualcomm has already responded, and the newest phones now use the latest version of the chipset. The official launch is eight months away so it's too early to tell if the rumors are true. Just the same, expect similar information, leaks, and several sightings to come out.
For now, you can enjoy the LG G Flex 2 from different carriers and enjoy watching extreme endurance tests like this one. I just know one thing: the  next LG G Flex 3 will still be beautifully bent.
SOURCE: Weibo