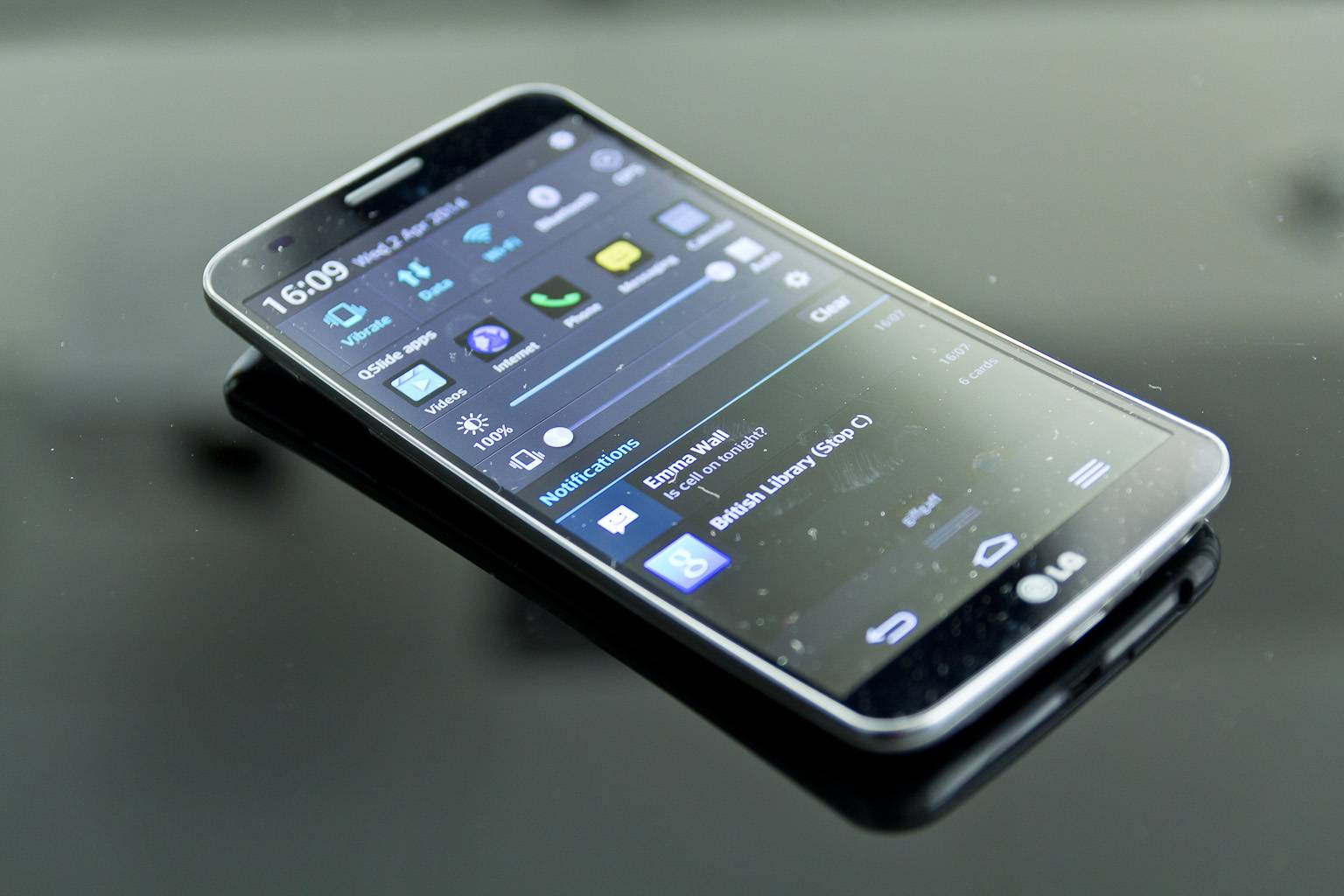 Probably the only device available to date sporting the Qualcomm Snapdragon 810 processor and chipset is the wonderfully sexy and technically robust LG G Flex 2. The obvious curiosity bait for this is the curve – and we want us some curvy goodness fo' sho. But the sad thing is that the G Flex 2 is still just out to market in South Korea and in Singapore. Apparently, that is no problem for these Youtube users, who have imported, tested, and benchmarked the new device from LG.
First up, the LG G Flex 2's claim to fame is that it has "self-healing" technology for its shiny back cover. For users who usually put their phones in their pockets – that's a lot of us – the phone mixing in with your coins and keys is recipe for numerous scratches on your device, especially the plastic back cover. Youtube user "TechSmartt" gives us a short review of this feature. See the video immediately below. The verdict? Self-healing tech from scratches is inconclusive for us. Might take some time for scratches to heal, but the scratches the user made are definitely still there – although shine factor was not diminished.
Then onto the benchmarks. The UK-based Youtube tech channel "SuperSafTV" ran the G Flex 2 through its paces, using Geekbench 3, AnTuTu (the 64-bit version), and 3DMark IceStorm Unlimited. The results seemed unequivocal – the Snapdragon 810 chipset and processor plus the Adreno 430 GPU consistently gave the G Flex 2 higher scores than devices sporting the older but similarly capable Snapdragon 805 chipset. See video below.
We can't wait – we repeat, WE CAN'T WAIT – for the LG G Flex 2 to start becoming available in the US, the UK, and other international markets. We hope this is soon.
VIA: Reddit