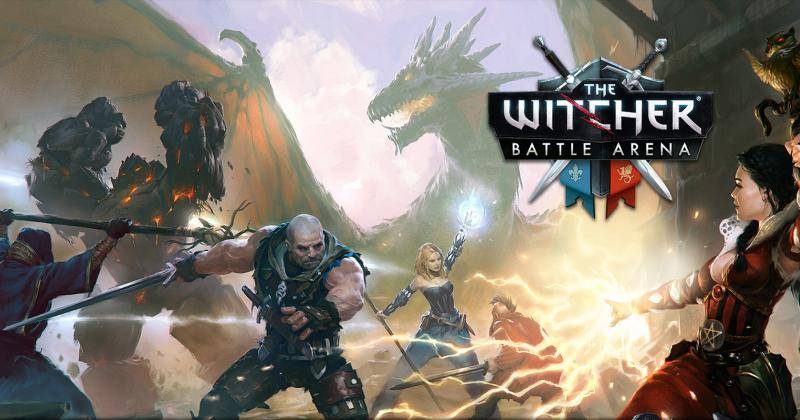 It's been a while since our last Level Up! games roundup, so let's dig right into the past weeks' highlights. Of course, we have a bunch of new games for you, including some from rather big franchises like Dragon Quest and The Witcher. Naturally, some updates are also waiting for the more comic games of Angry Birds and Goat Sim. We even have some sweet deals for those who want to go beyond simple game playing and dive into the world of game making. Welcome to 2015's first Level Up! digest.
New Games
Dragon Quest V ($14.99, no IAP)
Square Enix just won't stop bringing its classic and well-loved titles to mobile, which is, of course a good thing. If not for the price tag, that is. Since the Final Fantasy series is pretty much complete up to Final Fantasy VI, the game publisher has turned its eyes to its Dragon Quest franchise. For this round, it's the turn of Dragon Quest V. Aside from the epic story line and authentic JRPG experience, what sets the entire DQ series apart, even from the FF Android games, is that the interface is optimized, and customizable, for smartphones, allowing gamers to play it in a portrait orientation.
Of course, this being Square Enix, we're talking about a rather hefty price tag, $14.99 all in all. Luckily that doesn't come with in-app purchases, a concept alien back in the days. For some, that might be an acceptable price to pay for this piece of gaming history in their pockets. Others might want to wait for some seasonal or flash sale instead.
The Witcher Battle Arena (Free, with IAP)
The Witcher is a relatively new RPG franchise that has been acclaimed for its deep, even a wee bit dark, storyline and meaningful world-changing choices. That said, don't expect any of that in this latest version of the game for mobile devices. As the name itself would suggest, The Witcher Battle Arena is The Witcher set in a MOBA-style world. You get to pick your choice of hero from the list of characters of The Witcher's world, except for main man Geralt himself. But if that's your type of game, then TWBA offers high-octane action, be it by yourself or in squads, and gorgeous graphics that fans of the title have come to expect.
The Witch Battle Arena is free to play but it does come with in-app purchases, so beware. The game may be out of beta now, but it also seems to be region locked for now.
WWE Immortals (Free, with IAP)
Ever wished your favorite wrestling personality was a superhero (or villain) as well? No? Well, someone at WWE definitely thought that a lot of fans did. WWE Immortals coats the likes of John Cena, Triple H, The Undertaker, The Rock, and even Hulk Hogan, in a coat of armor. Or spandex. If you thought wrestlers weren't violent enough, this will probably change your mind. The game pretty much plays out like any mobile brawler out there, using swipes and taps to attack and initiate combos.
WWE Immortals comes with no price tag attached but does have in-app purchases for bonuses and perks.
Adventure Time Game Wizard ($4.99, no IAP)
For those with a more peaceful but still a bit twisted bent, the popular Adventure Time might be more to your taste. More than just a simple platformer game, Adventure Time Game Wizard gives you the power to create your own levels. You can do so directly via the game or scan your hand-drawn torture maps. Reunite with your favorite Adventure Time characters and meed new ones, including the game's primary villain, Doodle Wizard, voiced by none other than Weird Al Yankovic.
The game does cost $4.99 but at least it doesn't come with any hidden purchases inside.
Updates
For some light-hearted moments, we have a few updates that will keep you entertained and perhaps even laughing.
Angry Birds Space's "Brass Hogs" update is pointed to be its biggest update ever. Aside from introducing a whopping 30 new levels, Brass Hogs also has a new swine to beat by the name of Hektor Porko. Fortunately for you, you won't be alone with a new The Wingman avian to aid your crusade. If you're up for even more challenge, there are daily challenges available as well. But for an even bigger challenge, get a three-star rating on a level to unlock its Mirror World counterpart, a harder and mirrored version of that level.
If you've fancied yourself more as a goat than a bird, then the Goat Simulator's latest update might be more up your alley. The ludicrous game not only gets a new map called, what else, Goat City Bay, there are also a bunch of new goats available. And to top it all off, there's a new *lickable* helicopter as well.
Bonus Round!
Although not exactly games, Android Community also has something for gamers with a more creative bent. If you've ever wondered or wanted to know what it takes to create an Android game, then now is your chance to find out. We have course bundles available specifically for learning game design and development. Our seven-course Android Game Development Bundle is back to teach basic and advanced programming and game making skills. We also have a "pay what you want" set for imparting the intricacies of game design. So what are you waiting for? Get cranking on your dream game! Who knows, it might be the next Angry Birds or Flappy Bird.
That's it for this week's edition of Level Up! Be sure to check out our Gaming tag portal for the rest of this month's news and updates for your Android mobile gaming fix.