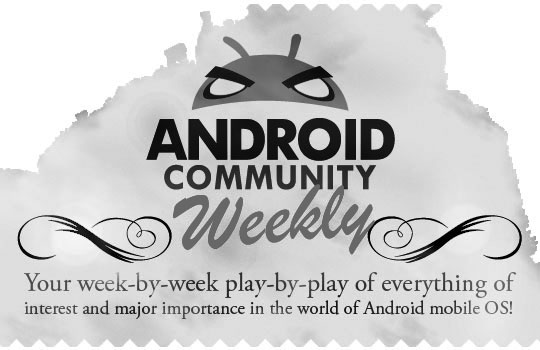 It's time for another weekly roundup of the top Android tech news for the week. With Mobile World Congress only a day away, we're sure you're dying to see what the near future of mobile devices holds. We've put together an article on what to expect, so it would be a bit easier to keep an eye out for breaking news. There still could be some surprises, but we'll just have to wait and experience the event for ourselves.
Android 5.0 (Jelly Bean) was recently rumored to see an official release this summer, but we still hadn't known too much about what to expect from it. Now sources say we could see the inclusion of WebTop-style desktop modes, standard, built-in the 5.0. This seems like a valid claim, as we just saw Canonical bring Android and Ubuntu together. It is practically flawless, and for a better idea of how they work together be sure to check out this hands-on.
Early on this week, the Galaxy Tab 10.1 received its first official CyanogenMod 9 pre-alpha. And just days later, the CyanogenMod team finally brought us the official new CM9 logo and boot animation. The official CM9 nightly ROMs are also ready for the Galaxy Nexus, Nexus S, and Motorola XOOM. Their entire team has definitely been hard at work lately, and it shows.
Google Docs for Android was recently updated to include real-time collaboration, as well as a slightly improved user interface. Real-time collaboration is one of Google Doc's most unique features, and is why so many University classes rely upon it around the country. Another application now available is SlashGear v2.0 for Android. It brings the latest mobile version of our sister site SlashGear to your mobile device, right before MWC 2012. You're now able to 'offline' articles for easy on-the-go reading, so check it out!