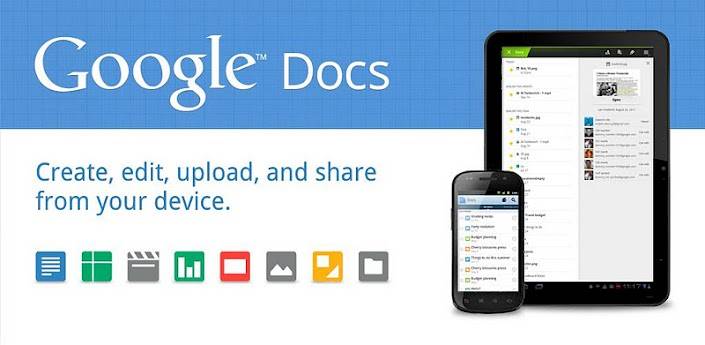 The Google Docs app for Android just received another hefty update today. Bringing with it tons of changes such as real-time live collaboration for editing, an improved user interface, new layout tools and more. It keeps getting better and better with each update and this real-time update is a big one that many will be happy to see.
Both phones and tablets will benefit from this massive update, and it also brings the mobile app even closer to having many of those awesome desktop features we all know and love. Here is a few of the changes but you can see more from the video provided by Google.
— Create, view and edit Google documents with our new Android editor
— Rich text formatting (bold, italics, underline, font color, background color)
— Layout tools (bulleted lists, numbered lists, indentation)
— Real-time collaboration – see edits from others in seconds
— Cursor presence and highlighting
Here is a quick video from Google showing off and highlighting some of the key new features such as real-time collaboration. Being able to see edits from other users in a matter of seconds will help users and business needs everywhere.
It appears the new user interface and some of the layout tools only apply to certain parts or types of documents. Using spreadsheets you wont have some of the newer changes shown today but this is probably the first of many updates as they continue to expand the capabilities and ease of Google Docs. This application is getting more powerful with each update. Check out all the previous changes from our timeline below and hit the market link to get the new Docs today.