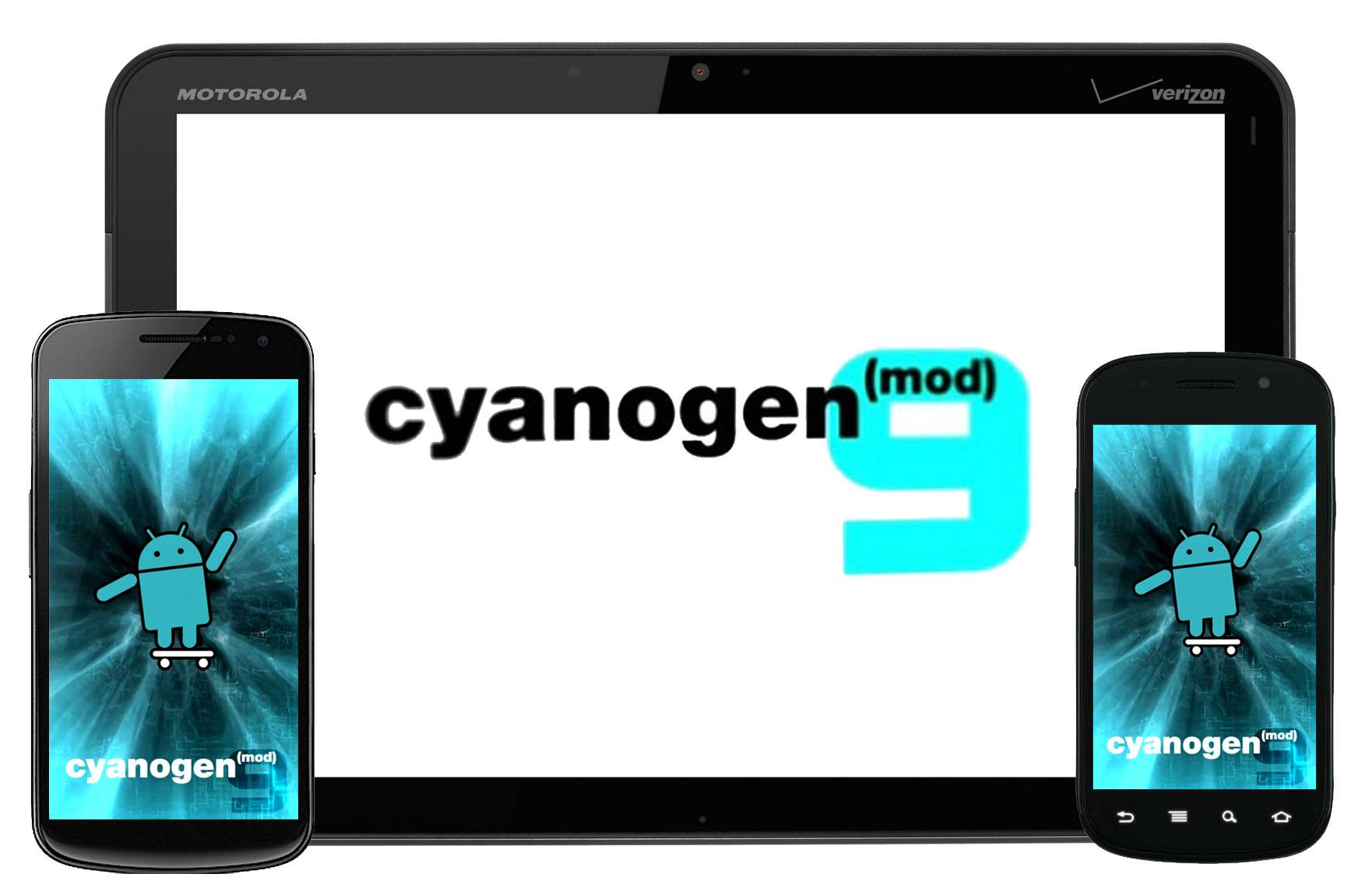 At long last, the first officially blessed software for CyanogenMod 9 is available! The CyanogenMod team has been working hard since November to get Ice Cream Sandwich builds ready, and nightly ROMs for the Samsung Galaxy Nexus, Nexus S and Motorola XOOM are ready for download now. Heat to the CyanogenMod ROM repository to download them now. For the uninitiated, "toro" is the Verizon Galaxy Nexus, "maguro" is the international HSPA+ model, "stringray" is Verizon's Motorola XOOM, "wingray" is the WiFi-only XOOM, "crespo" is the Nexus S GSM version and "crespo4G" is the CDMA Nexus S 4G.
If you're a little confused at why these are important, read on. The CyanogenMod 9 Ice Cream Sandwich ROMs and mods we'd featured previously are compiled from CyanogenMod's published source code, but they're not from the CM team itself. Anyone can use CyanogenMod code for their own projects, sometimes referred to as "kangs", and these have been produced for just about every major Android smartphone and tablet out there . The six ROMs above are the first to be published under the official umbrella of CyanogenMod.
Of course, this is the first batch of nightly ROMs, sure to be followed by many, many others. If you're not used to hunting down bugs and submitting reports, you might want to wait a few weeks until the first release candidate becomes available for your device. And of course, loading up a custom bootloader and installing a custom ROM instantly voids your warranty. But we know there's a ton of Cyanogen fans out there, so get to it – just remember to make a backup of your daily driver ROM first.
As developer devices, the Galaxy Nexus, Nexus S and XOOM are the best qualified and first to receive the CM team's attention. Eventually nighlties and stable ROMs will make it to the dozens of other supported devices. And for those of you who have a phone or tablet that's not on the list, there a re plenty of independent devs out there willing to recompile CyanogenMod's code for more esoteric hardware. While the CM team is famously abhorrent of timeline, you can expect the first release candidates to become available for the the Nexus phones and the XOOM within a month or so. Oh, and note that CyanogenMod doesn't include Google Apps like Gmail and the Android Market – get the necessary ICS package here.