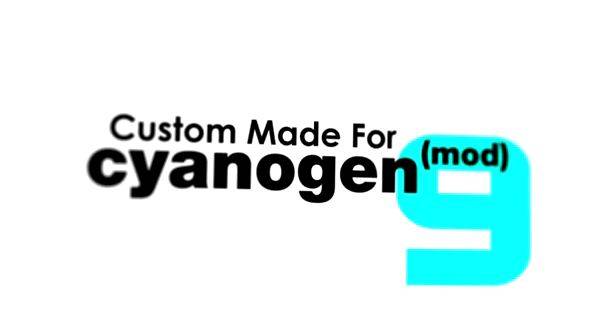 CyanogenMod 9, the Ice Cream Sandwich update to the most popular family of custom ROMs out there, is nearing completion. And as with any major launch, albeit with a more user-group feel, they need a shiny new logo and intro animation to show off. To that end, the CM team has posted both the CyanogenMod 9 logo and the boot animation on YouTube. THe new animation keeps the classic Cyanogen "skating Android" and builds upon the radial CyanogenMod 7 logo/animation. The animation file itself isn't available just yet, but it should be coming in a few weeks at the latest ,and of course it'll be packaged with all official CM9 builds.
The CM9 logo isn't really anything special – it changes the font and placement around a little to jive with Android 4.0's Roboto font and Holo theme, but otherwise remains fairly vanilla. The boot animation, on the other hand, is Star Trek by way of Tron. A spinning disc fades into a ball of light and ends up in a digital warp tunnel – very awesome. What are you waiting for? Check the video below to see for yourself.
Since CM9 will be the first version that natively support the Android tablet interface, odds are pretty good that the boot animation will need to be tweaked for landscape screens at a slightly higher resolution. That said, even in its current form it's a pretty amazing presentation for an unpaid artist , YouTube user "73v1n". We can't wait to see this thing running on some official CyanogenMod ROMs – expect it to be packed into the next release for the Galaxy Tab 10.1 and HP TouchPad.