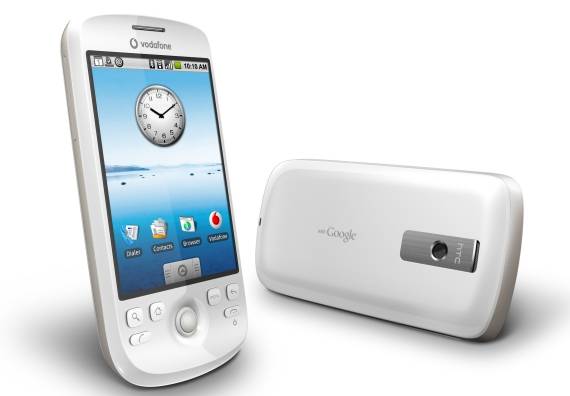 The Android platform finally got entrance of paid applications into the market this week, which many believe will finally give Android the edge it needs to compete with other smart phones. Purchase and payment takes place through Google Checkout. Of note, purchases can be "returned" within 24 hours of purchase (not of install) for a refund, something that the iPhone's App Store doesn't allow. Reports are that the paid apps have been trickling into users' Market apps over the past week, though availability at this time is limited to the US. Also being reported is that the Android Developer phones (identical to the G1 in functionality) do not have access to paid apps copy-protected apps from the market. The reasoning for this is not known at this time, and some users of these phones are still able to access paid apps copy-protected apps.
It was a busy week last week at Mobile World Congress 2009 in Barcelona, Spain. Perhaps the biggest announcement for Android was HTC's revealing of the "Magic," the sequel to the "Dream," or G1 as we know it. The Magic will initially be available on Vodafone in Europe, though no timeframe was mentioned. Key changes include a slimmer, light-weight body with no hardware keyboard. The Magic may have also been unintentionally revealed for T-mobile USA by Google during their offline GMail demonstration. The demo unit was branded with the US version of T-Mobile's logo instead of its Europe counterpart's or Vodafone's, possibly signaling that T-Mobile US is about ready to announce the successor to their G1.
A rep from Acer made a rather unorthodox announcement of his company's entry into the Android realm by sketching out a roadmap planned for their devices in 2009. The notebook sketches (and really no other technical details, as they're not available) can be seen here.
Mobile World Congress 2009 was otherwise quiet on the Android front. This left questions regarding Samsung and other companies' dedication to enter the Android realm as quickly as was expected.