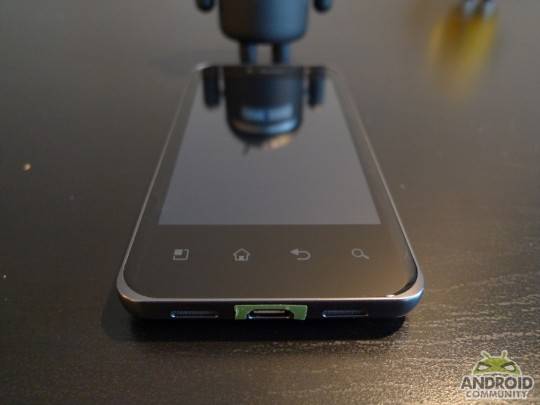 We haven't heard much regarding the T-Mobile LG G2x as of late and I'm starting to wonder what T-Mobile has decided regarding the device. Not only are we still waiting for the Gingerbread 2.3 update that last we heard was coming soon, but we also haven't heard anything else regarding a few of the quality control issues.
Back in May the phone went out of stock online at T-Mobile and it still is currently listed out of stock. Well over a month later and they still don't have more, that makes me think it was in fact pulled for quality control issues and not because of high demand. With reboot problems, LCD backlight bleeding and more all mentioned here you have to wonder what is going on.
A new tip was recently received stating that T-Mobile will not replace the phone for any of the current issues they already know like linked to above, only for other issues. No exchanges for reboots and crashes and such will be made until the software update to Android 2.3 but we still don't know when that is coming. The tip also mentions that T-Mobile is suggesting users replace the G2x with the myTouch 4G for the exchange.
LG better hurry and get that Android 2.3 Gingerbread update ready to go and rolling out soon or more and more users might end up with the myTouch 4G instead. It is a great phone but it isn't a dual-core HDMI-out feature phone like the G2x is supposed to be. Hopefully T-Mobile gives us some information on the update soon so we don't have to sit around waiting.
London Jr — Thanks for the tip!