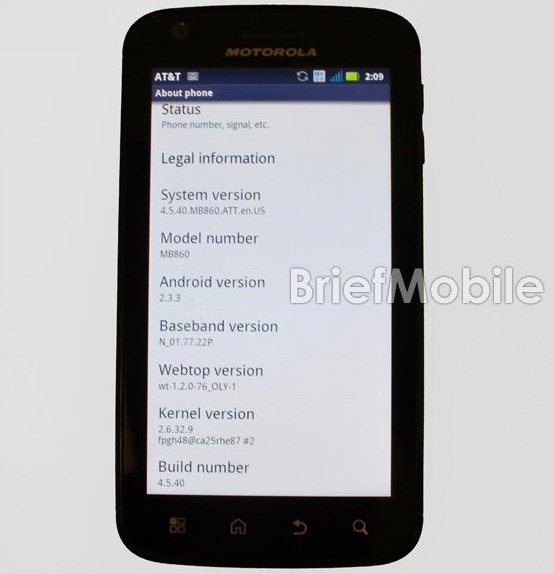 It looks like Brief Mobile got early access to the Atrix Gingerbread 2.3.3 build and are having some fun with it. For all things Atrix check out our Motorola Atrix portal. You can also see our original review by Chris Burns by clicking here. The Motorola Atrix has seen a few updates over the last two or so months and it looks like soon it will be getting another, to Android 2.3 Gingerbread.
According to the source of this preview the Atrix will get the update to Android 2.3 sometime soon in June or possibly July. It brings with it many improvements and loads of new features like: Application side-loading, overscroll glow effect, download manager, improved camera, as well as an update version of Moto Blur. The new Moto Blur looks a lot like what we have recently seen on the Droid X2 we reviewed here.
Motorola has for the most part been tight-lipped regarding their bootloader policy, so for now the Atrix is still pretty locked down but changes could be coming eventually. Now that AT&T is allowing side-loading of applications the need for root has decreased a little but many users would still opt for that route if it were available. Check out the video below for more coverage on the Atrix with Android 2.3 Gingerbread or head to the source.
[via Brief Mobile]