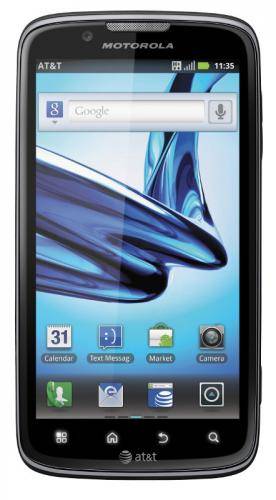 We haven't heard a lot about this device lately but Motorola is all set to roll out and ship their new smartphone for AT&T, the Motorola Atrix 2. It has leaked a few times over the past few weeks but we never saw much of it until just recently. Then at CTIA this week Motorola announced it will be for sale starting October 16th. As usual Costco has a few different things in mind and will most likely be undercutting AT&T with a better price, and bundled accessories, so you might want to hold off until we see what they have in store for the Atrix 2.
That isn't all either, according to sources Costco will also be selling the just announced Samsung Stratosphere 4G LTE slider from Verizon starting next week. As usual you can expect them to beat the carrier pricing as well as the awesome return policy Costco is famous for. We haven't heard anything regarding the new Motorola Lapdock 100 specifically for the Atrix 2, but as usual it will be supported especially since the new model will work with all future Motorola smartphones. We might see some sort of bundle deal with the new dock from Costco if we are lucky too.
The Atrix 2 received some hands-on treatment a few weeks back and you can check that all out right here. As a little reminder the Atrix 2 features similar specs to the original but with Android 2.3 Gingerbread and the new Motorola UI, a 4.3″ qHD 960 x 540 resolution display, 1.0 GHz dual-core processor, 1GB of RAM and 8GB of internal storage. The new Atrix 2 should be a great smartphone but I'm still surprised they are pushing it with HSPA+ and not 4G LTE, that is about the only con I see here. Either way it will be available come October 16th from AT&T and should see some nice deals and bundles from Costco soon so stay tuned.