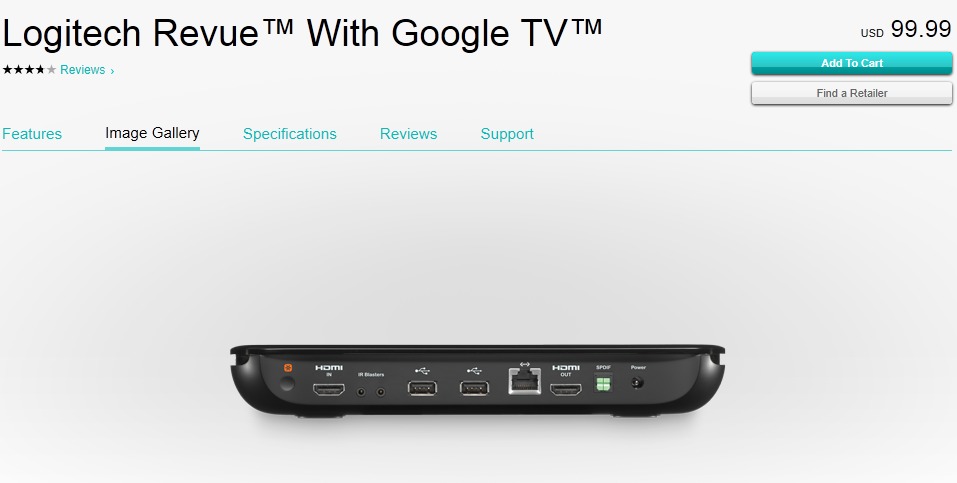 In a recent earnings call by Logitech they announced that the Revue wasn't selling so hot and it would be getting a steep price drop. Today that has finally happened and now you can get the highly functional device for only $99. It originally launched for $299 at places like Best Buy so this is a pretty huge discount.
The Logitech Revue has seen its share of issues and some might question its purpose but streaming Netflix, Pandora Radio and watching YouTube from your living room has never been easier with the Revue. You can see its insides in this teardown for an idea of the hardware. It is available for the new $99 price right now at logitech.com
Oh and if you haven't seen them yet you must watch the Kevin Bacon Revue Commercial, and the commercial part 2 as it was equally creepy and awesome at the same time. The Revue should see Android Ice Cream along with other devices and recently the Google TV Fishtank program leaked if you've already got one and would like to check things out.
We wont talk about how much use the device will get or not, instead here is the link so you can head over and buy one.
[via Logitech]