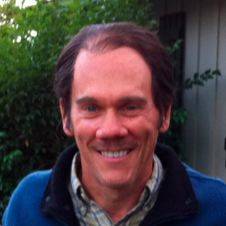 Uh oh, looks like Google TV is at it again with the awesome Kevin Bacon commercial. For those that missed the first one you can read about and see it here. The Logitech Revue is the widely popular Google TV set top that has been selling quite well. Google reported around 90,000 in Q4. Back in December Google released the "Biggest Kevin Bacon Fan" video and it had a lot of mixed reviews as it was a little creepy. I liked the ending though.
Looks like Google TV and Logitech are at it again, this time with a little extended view of the first commercial. Kevin Bacon's good friend Ivan Cobenk shows us a little more depth into his life. I'd have to say my favorite part is the front lawn, I wont say what as I don't want to spoil it for all you Bacon lovers.
If you have one check out this story about Revue Root and Recovery. In the end they do have some great views of the Logitech Revue and how well it works, the keyboard has some great shortcuts and quick keys to really make browsing and media viewing on Google TV easy. Check out the video below and don't forget to click the link at the end of the clip to get your very own Logitech Revue.
https://www.youtube.com/watch?v=kPC7qzwxOMg

[via Google TV Blog]