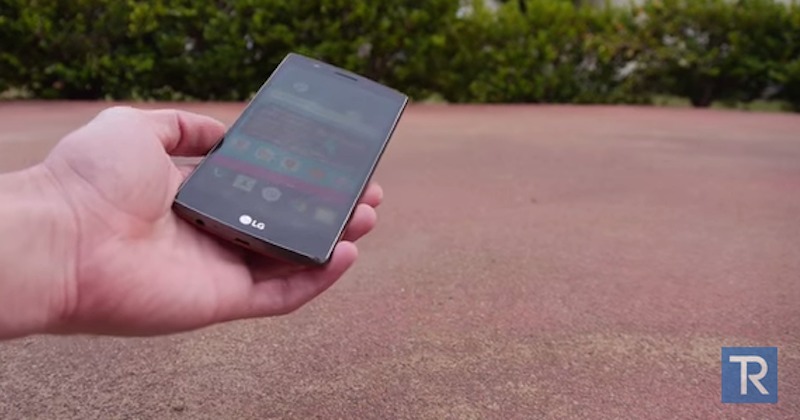 The LG G4 has been out for a couple of weeks and we don't know yet if there's a high or low demand for it. We just know that some LG G4 systems apps have been ported to the G3 and that there might be a smaller LG G4c arriving. LG also recently confirmed that the G4 features Quick Charge 2.0 and the unit is already being compared with other flagships like the Galaxy S6 and HTC One M9.
Durability tests can be dangerous but they are just some of the many ways you can determined if a device is all rugged and ready for rough use. The TechRax geeks wanted to know if the LG G4 is better than the LG G3 so it did a drop test which obviously got us saying "ouch" over and over again. The LG G3 drop test last year resulted to the screen being frozen only after some drops. In other words, the G3 did not do very well.
This year's LG G4 appears to be tougher. LG has been building up hype and boasting about the new features like the QHD display and the 16 megapixel camera plus the leather back cover. We're curious to see if the improvements are worthy to be raved about. But can the LG G4 survive a drop test? Watch the video below to find out:
The phone survived the side drop test but there's a small chip on the lower right bottom edge. There are no visible scratches on the screen just that small wear on the right hand corner. So far, so good. But after the front-facing test, I'm sure your heart skipped a beat watching the back cover get separated from the phone and the screen getting all cracked.
These are some crazy results–too heartbreaking. Display is completely shattered but good thing screen still works unlike its predecessor. The back cover still fits snug and device completely works. Pretty solid.
Are you finally convinced the LG G4 is a good buy?
SOURCE: TechRax