After finally bringing the VIBE P1 Turbo to Indonesia, Lenovo is gearing up to show off a new smartphone that is said to be a "knockout". We're not sure if the new mobile device teased on Twitter will be called as such or if the term is simply used to describe something as attractive as the upcoming Lenovo phone. We can't tell yet based on the images but we're just glad to know that Lenovo is still in the mobile business.
Of course, the company will remain in the industry especially since it acquired the Motorola Mobility division from Google. The Motorola name will remain contrary to what we first thought. The brand still continues to sell especially unlike Lenovo who is still struggling in the US market. The parent company is scheduled to launch a new Moto phone in July but we doubt if it will be the knockout phone.
Based on the Twitter post, Lenovo's next phone will deliver rich and powerful audio courtesy of Dolby Atmos. The mysterious smartphone is also said to have been designed and "engineered from scratch to deliver the #Knockout punch". It's probably because Lenovo doesn't want something that is just a rehash, a redesign, or a "knockoff" of another phone model.
Aside from Lenovo, there's also Huawei more than ready to launch new mobile devices. We're guessing the new hybrid tablet-laptop PC will finally be a reality because the 2-in-1 tablet-laptop machine we pictured last month looks tempting as a Microsoft Surface alternative.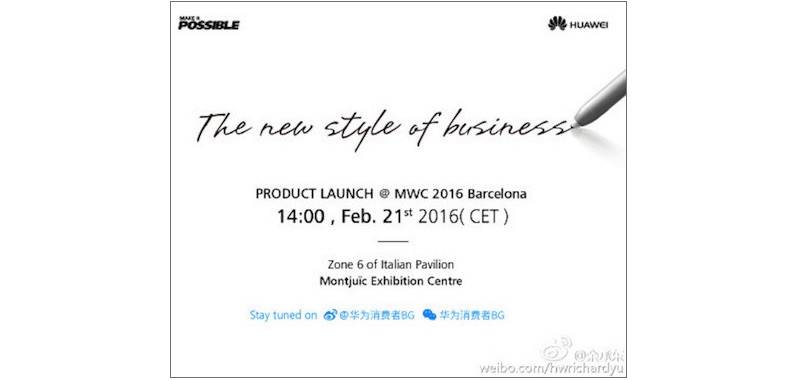 Nothing much to say here but Huawei is making a big announcement on February 21 at the MWC 2016 in Barcelona, Spain. We're crossing our fingers it's that hybrid tablet-laptop.
VIA: Weibo