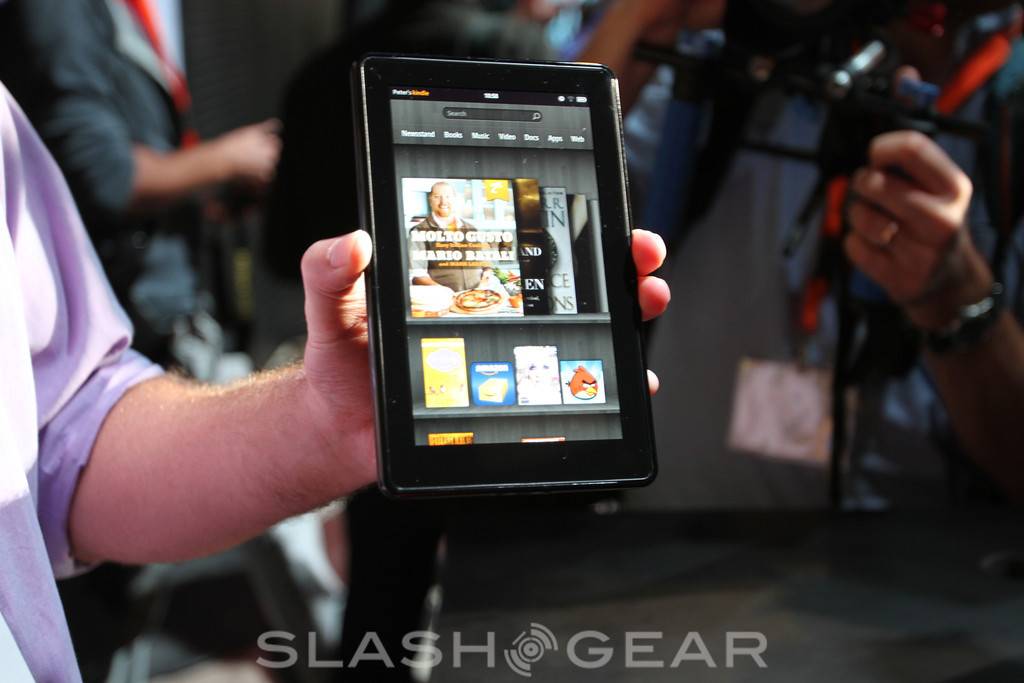 Just as we expected, the Kindle Fire is selling fast according to recent reports. The hot coals from the Kindle Fire can already be felt as Amazon has stated its flames have reached the top of their best sellers list, and it did on the first day. The high sales have continued and are going strong today suggests Amazon.
The Kindle Fire, announced yesterday seems to already be a big hit with buyers when Amazon threw it up for pre-order the same day — It will ship November 15th. If you've still been debating the purchase, we were able to snag some hands-on time with it and you can see all of our coverage by clicking here. We didn't stop there either, we also have a quick Q & A for you to check out.
Apparently the $199 Kindle Fire is in the top spot for the second day in a row and is showing no signs of slowing down. Amazon didn't mention any sort of specific numbers but they expected sales to soar, and should have plenty on the way to fulfill all of those orders. Amazon CEO Jeff Bezos said the number of sales should reach the "millions" but we have nothing further regarding an actual number although its only been two days.
One appealing aspect is the new Amazon Silk browser that should make a huge difference for browsing the web on a mobile device, they also have plenty of Kindle Fire accessories available for pre-order that too will ship come the 15th.
So, who plans to buy one, or who pre-ordered already? Do you think the Kindle Fire will be a success? We'd love to hear your thoughts.
Bonus hands-on videos
[vms c3a68b399058c34aecf2]
[vms fd12577bc2619bc63569]